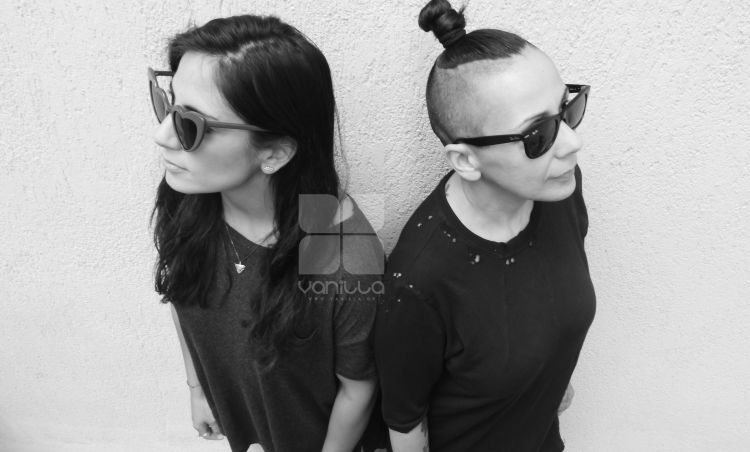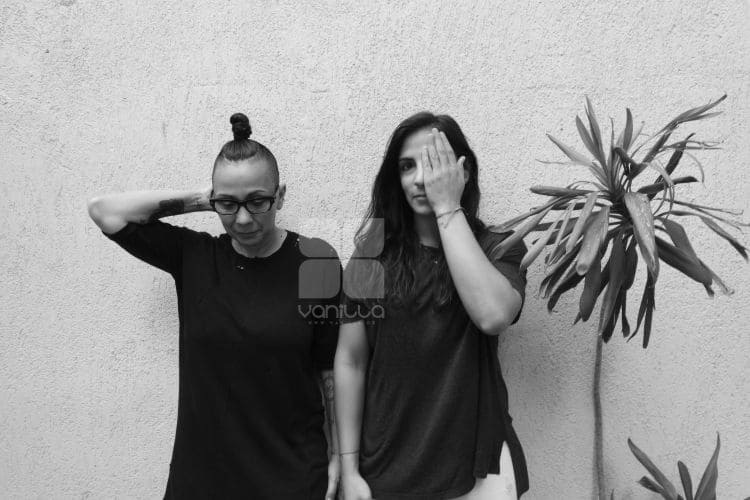 #HERforALL
Due to the corona outbreak and the quarantine imposed, leading to inevitably serious and various repercussions, our local music scene needs our support now, more than ever.
We have prepared a list of local artists from all genres, including links to listen to their work, buy their music, and keep the vibe alive by connecting with them on social media.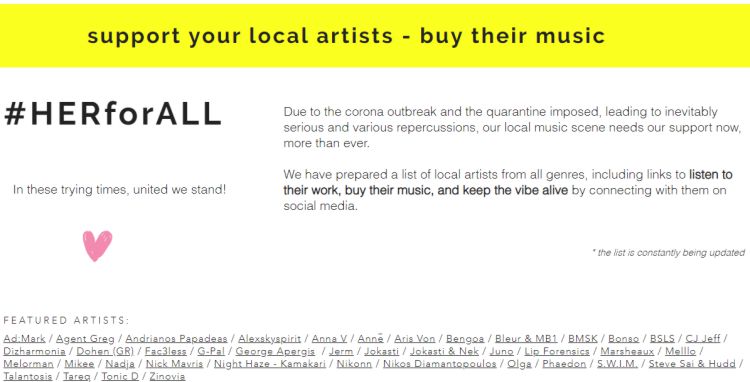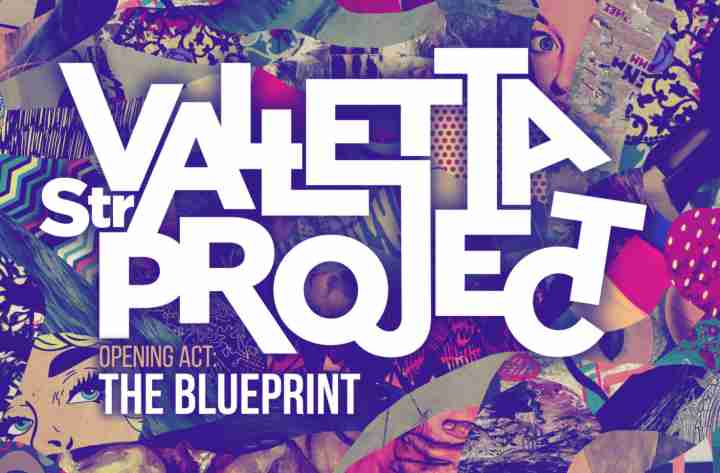 Valletta Str. Project Live
Valletta Str. Project Live
Valletta Str Project – The Blueprint, Live at six d.o.g.s
Saturday, November 2, 2019
Two up-and-coming Athenian bands, Valletta Str Project and The Blueprint, are collaborating for the first time, live on the Six D.o.g.s stage on Saturday, November 2, on a dance night with beats, pop, blues and rock n 'roll.
Admission 6 euros
Valletta Str Project
Valletta Str Project started as a duo in 2012 making productions, collaborations and experimental gigs.
In 2016, with enough material in their hands, they decide to become a full band. Their sound combines Indie Pop Electronica with Funk guitars!
Their debut album entitled "Random Conclusion" is released in vinyl form on selected record stores and Digital on all music platforms (Youtube, Spotify, Apple Music, Deezer etc).
"We play 'Pop', that's what we call it."
"Aesthetically, we have followed the current of the time, that is, experimentation, speed, alternations and enhanced beats through a vintage filter. That's all there is to the album: how we wrote, orchestrated, mixed, what sounds, melodies and lyrics we chose. "
(Valletta Str Project – 2019)
The Valletta Str Project is:
George Kapis (Vocals, Gtr)
Thanasis Alexandris (Sampling, Keys)
Nikos Alexandris (Gtr)
Costas Vassilopoulos (Bass Gtr)
Stefanos Kladis (Drums)
Facebook. https://www.facebook.com/vallettastrproject
Instagram: https://www.instagram.com/vallettastrproject
Spotify: https://open.spotify.com/artist/7xtFz54Qe3Q9prljjtS52B?si=Hz4XpAn_RfON1AlM0C0SUQ
Youtube: https://www.youtube.com/channel/UCKgU1F6cDOUzO6eDkXqHr7Q
The Blueprint
Influenced by the direct and human character of blues music, Blueprint is a blues rock trio from Athens, which consists of Dimitris Kovaios on guitars and vocals, Christos Mouchlias on drums and Alexis Nassati on bass.
Known for their tight and expressive playing, as well as their dynamic presence on stage, they lay the foundations of their special identity, balancing between the always fresh rhythm of rock n 'roll and the passionate energy of the blues.
Inspired by shared experiences through life itself, Blueprint leaves its mark and, by undoing any established boundaries, challenges you to create your own!
"In the 4 plus minutes of the track, we have the ability to absorb the band's talent, their tied playing, and enjoy their 'clear' and solid sound."
The Basement, Local Nice To Meet You: # 36 The Blueprint (https://bit.ly/2VeOJBy).
Facebook: https://www.facebook.com/theblueprintgr
Instagram: https://www.instagram.com/theblueprintgr
Youtube: https://www.youtube.com/channel/UCXihZ_T9tXNYUDlZdCcgHIQ
Soundcloud: https://soundcloud.com/theblueprintgr

As every year on Vanilla Radio, October marks the beginning of collaborations with some of the best DJs and producers in Greece and abroad.
Old and new partners, who in the process become friends. Ideas and sounds mixed with love aiming to keep you company at night.
This winter, our team consists of the following:
New season 2018 - 2019 mix sets on Deep & Smooth flavors


VolKan Uca * Vanilla Radio
Vanilla Radio welcomes one of the bigger names in the Turkish electronic music scene!
DJ VOLKAN UÇA
is the new entry in our team!
Already well known in Turkey, Greece, Europe and worldwide, VolKan Uca, the successful Dj, and producer, will be on air Every Sunday from 21:00 – 22:00 ( GMT+2 ) for one hour with a special mix-set for all Vanilla Radio's fans around the world.
Volkan Uca Feat. Ersin Ersavas & Semih Celikel - Ameno
DJ Volkan Uca, Merih Gurluk - Istanbul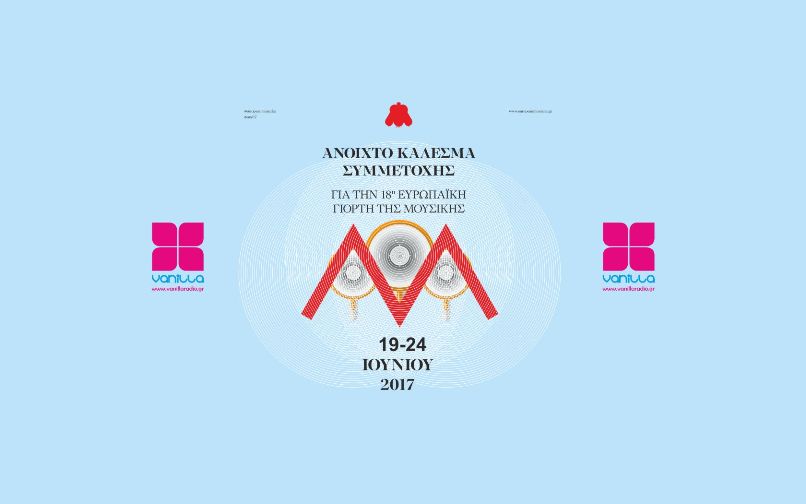 Α city Full with melodies!

Ilia is dynamically entering the pulse of the European Music Festival!
June 19-20 in Pyrgos
June 20-21-22 in Amaliada
June 23 in Arch. Olympia
European Music Festival in Amaliada
With the slogan "The real talent show" takes place in the squares, Amaliada welcomes for the 7th consecutive year the celebration of the European Music Festival 2017.
This year's events in Amaliada include live concerts by individual musicians, bands, amateurs and professionals, dancing, screenings and other music events. Musical groups will participate of various kinds that cover a wide range and are expected to offer generous entertainment and entertainment to the local community and visitors. All ages will participate musically, which proves that the city of Amaliada loves music and every year gives birth to new talents who want to play music to be participants in an open celebration!
European Music Festival in Pyrgos
A breath of fresh air for the city, which is so in need of artistic proposals, that its organizers want to be this year's, second in a row, organization of the European Music Festival in Pyrgos. Musical ensembles of all kinds, from artists of all ages, dance shows from dance academies, music interactive workshops and events invite you to attend and co-create a two-day creation, expression and entertainment.
The organizers report: "The response of the people to our first project last year was more than warm and it pushes us to be even more creative. We want to give the opportunity to young artists to appear in the audience of the Tower and to transmit "stimuli". We choose as places to hold our events, central places "unused" by the general public and we aspire to contribute to the transformation of these parts of our city into living organisms, giving them space to breathe and flourish.
European Music Festival in Olympia
For the first time this year, the European Music Festival is hosted in Ancient Olympia, even participating in the celebrations of the Olympic Day! It is the third city from Ilia to take part in the institution of the European Music Festival, proving that our region can present remarkable spectacles, but also to be presented to the general public!
Facebook / Europeanmusicday
#europeanmusicday
# emd2017

Vanilla Radio goes to P A R T Y at Bardoo * Αμαλιάδα

when the best music bar serves you the best flavours…
* T H I S . I S . A N . E V E N T *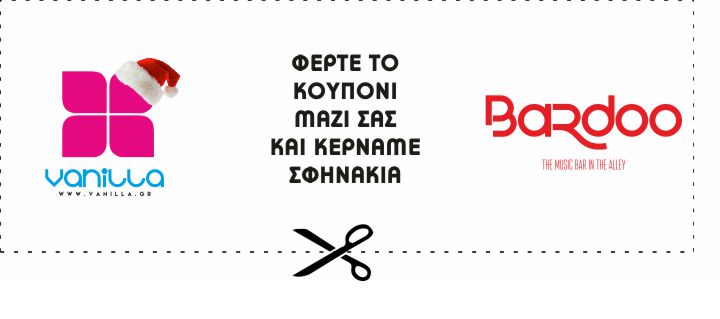 The month of holidays opens with our return to Bardoo!
Vanilla Radio, on Saturday, December 3, has an appointment with you at the most beautiful bar in Amaliada.
At the last #Vanilla party for the coming year, the fun and the temperatures
will be at very high levels!
A unique event!
The unique musical flavors of www.VanillaRadio.gr served at
Decks in the glasses of ** #Bardoo **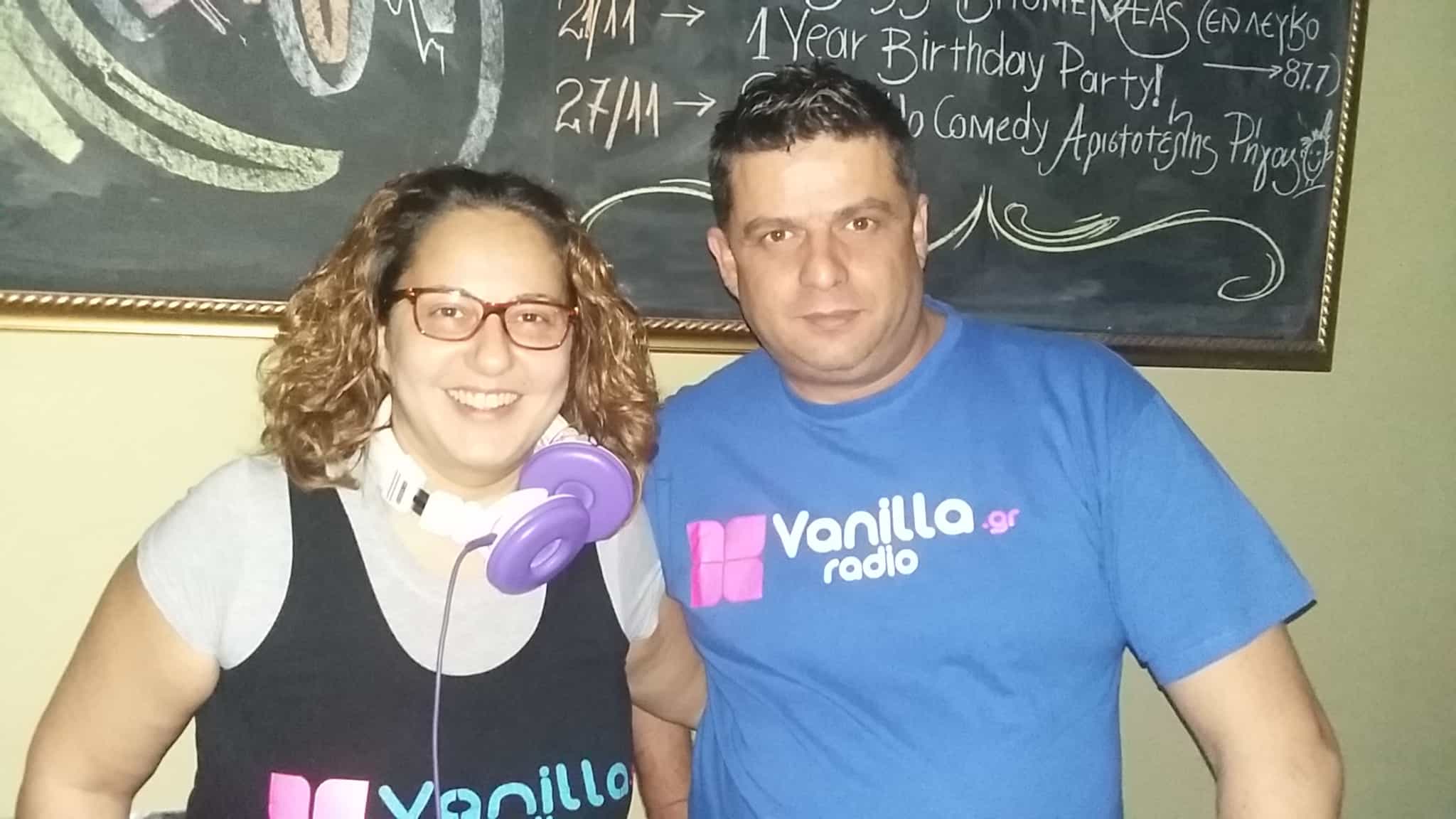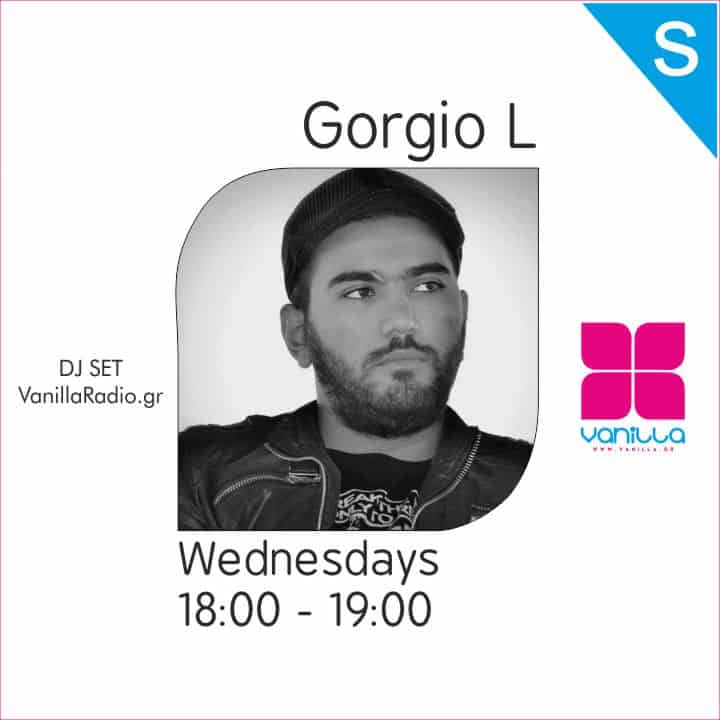 Gorgio L Mix Set κάθε Τετάρτη στο Smooth

Gorgio L (DJ / Sound Engineer / Radio producer)
Born in 1988 from Thessaloniki Greece
His love for music and dj culture started at the age of 14 when he started entering dj booth and discover the magical world of music and this feeling that you feel when you're in there..
After several years of experimentation began his studies at 2008:Graduation Degree AKMI college Sound Engineer & Music Technology. Continues in 2009 enters one of the biggest club of Thessaloniki, where they have spent the biggest names in electronic music.
(Decadence Club DJ School Graduation Certificate in recognition of successfully attending and completing the decadence DJ school seminar which includes
(Mixing Production / Vjing / Back to Back and DJ Set)
Today! after all these years of active participation in space,Gorgio L Presents Dj Sets in the city of Thessaloniki and all around Greece .
Gorgio.L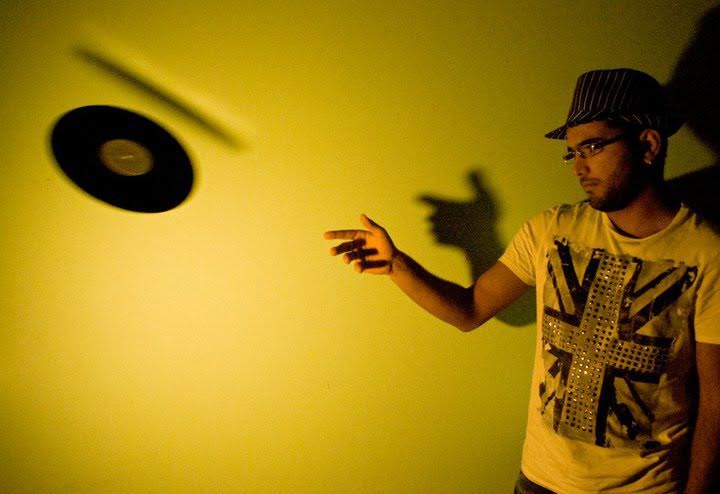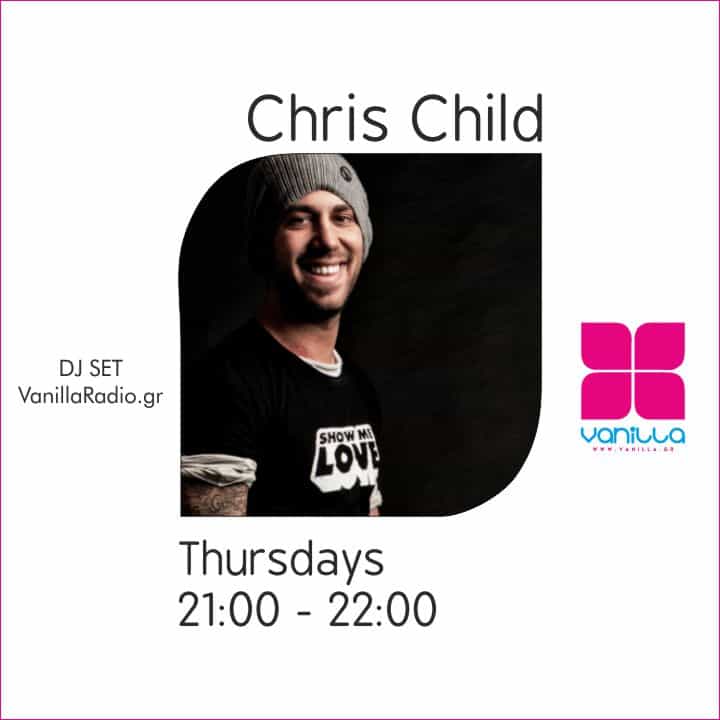 Collaborations with renowned Greek DJs continue, Chris Child has been added to our company!
You will hear it on our digital frequency every Thursday 21:00 – 22:00.
Chris Child … A name that could be called the most representative dj of his generation, with participation in the hottest and most massive house parties of the last 10 years. Born in 1987 in Athens and with musical knowledge in piano and drums, his love and inclination for house music did not take long. In 2009 he was a candidate in the AMSTEL competition "BEST DJ AWARDS" in collaboration with PLANETWORKS and in 2010 and after several residencies in known shops in Athens (BABAE, GALEA, BOUTIQUE, BALUX), joined the staff of SHOW ME LOVE PARTIES of JOHNNY GERONTAKI (JG). finds him at the end of 2011 with the creation of a new party called THE ROLLING STONE. , making the instant hit in everyone's hearts and one of the biggest house parties in the capital (MIKRO, ISLAND, JOKE R) .In 2012 Chris Child also signed the music and lyrics of the 5-time Platinum album by Stelios Rokkos ("IDENTITY") to the song "I REMEMBER" which exceeded 3,500,000 views!
In 2013, he joined Dybbuk's squad alongside renowned dj AGENT GREG and together they created a dynamic duo that stood out from the first parties with the special chemistry on the decks. 2014 returns for the winter season with the big event THE ROLLING SHOW with 2 concept parties and as a resident at DYBBUK next to AGENT GREG where it is until today. With the release of EP " 100 MOSQUITOS " by the company RHYTHMETIC, CHRIS CHILD takes 4th place in the BEATPORT ELECTRONICA CHART with its original track, thus making a remarkable course that makes it stand out and places it next to renowned names in the field.
CHRIS CHILD track:fortuna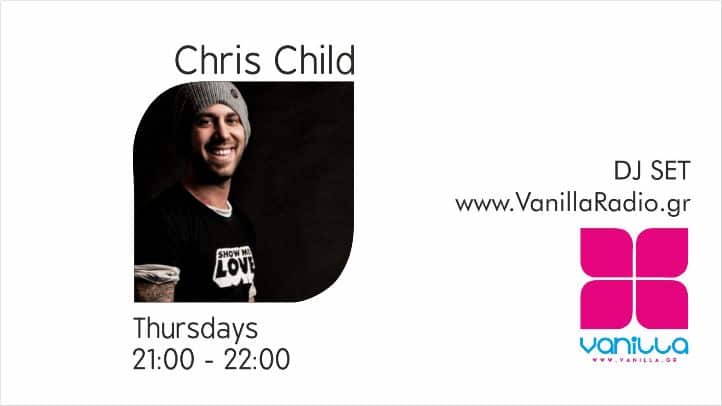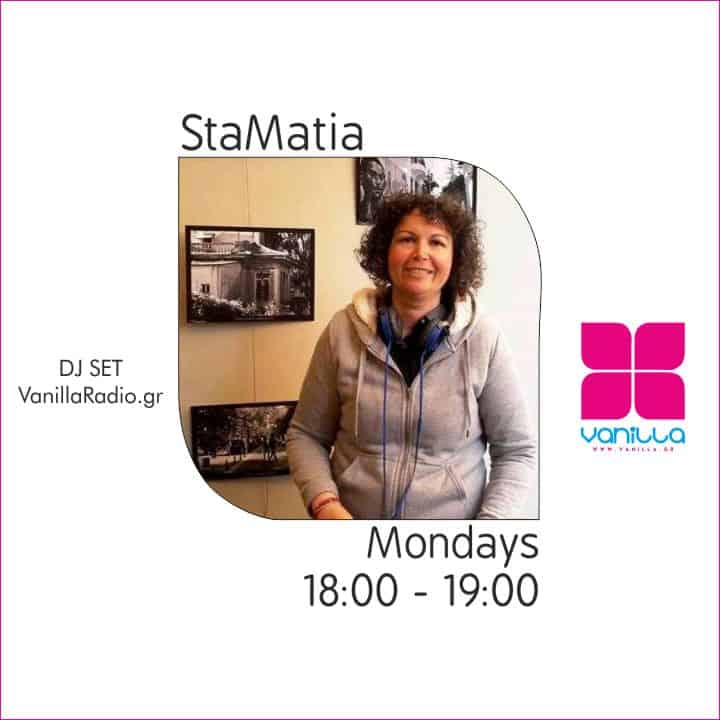 StaMatia Parigora Mix Set 19:00 - 20:00 at Vanilla Smooth Flavors
" Stamatia Parigora.
Stamatia grew up with the radio company. As a child, she always had music to accompany her and the radio always fascinated her. For 3 summers he was behind the decks of Ammos Bar in Askeli of Poros. Although she took a different path, her life never stopped listening, searching for new music and looking for the perfect match for each song. You can find it at bookstores and other places that combine knowledge with pleasure.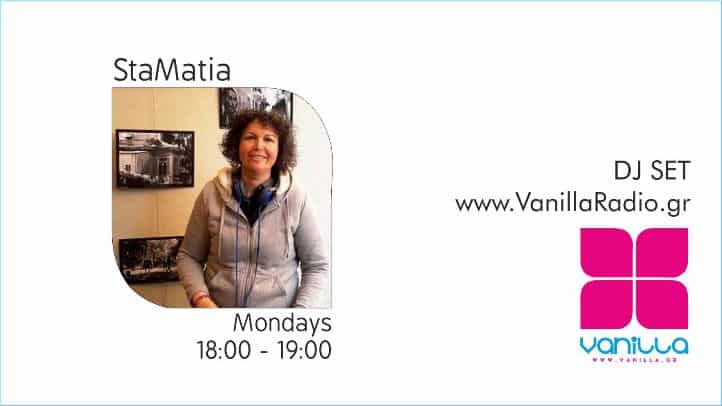 StaMatia Parigora Mix Set κάθε Δευτέρα 18:00 - 19:00
Back To Top