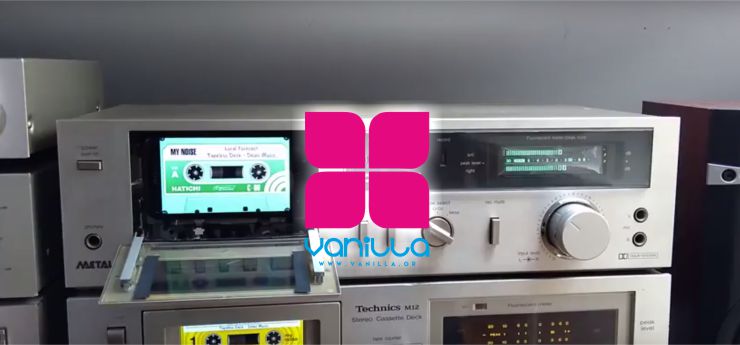 Technics M14 as digital cassette player – Tapeless Deck Project
Each Tapeless Deck is full of features:
• MP3 and FLAC player with animated cassette simulation
• FM radio • Internet radio
• wireless music upload and management
• touch control • internal storage for music files
Beautiful vintage Rotel RD-300M converted into Tapeless Deck.
You can find all Tapeless Decks at http://www.mp3tapelessdeck.pl/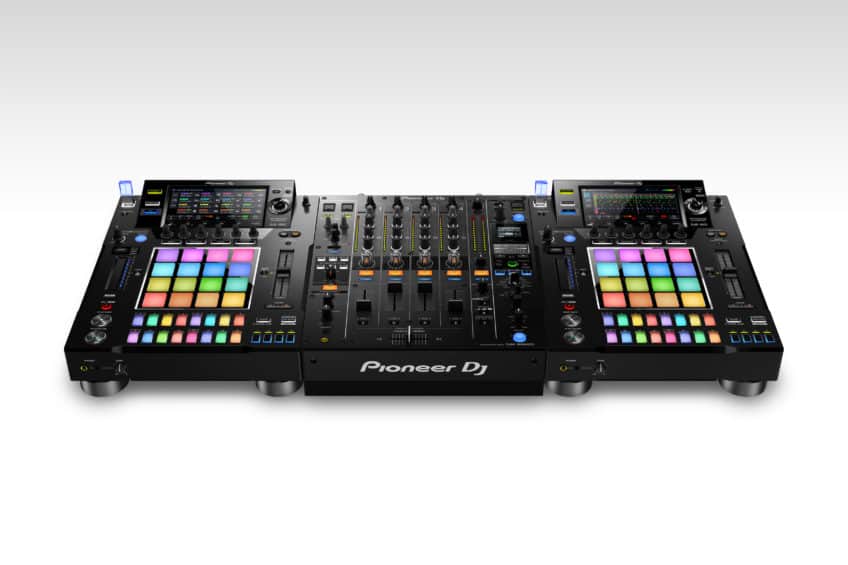 DJS-1000. We didn't expect anything less from the pioneer!
Practical and user-friendly interface with a lot of color !!!
16 input keys
16 colored Performance Pad
7-inch full-color touch screen
Live Sampling and various other performance features
and many more features to take off your MixSet.
Watch the official presentation in the video below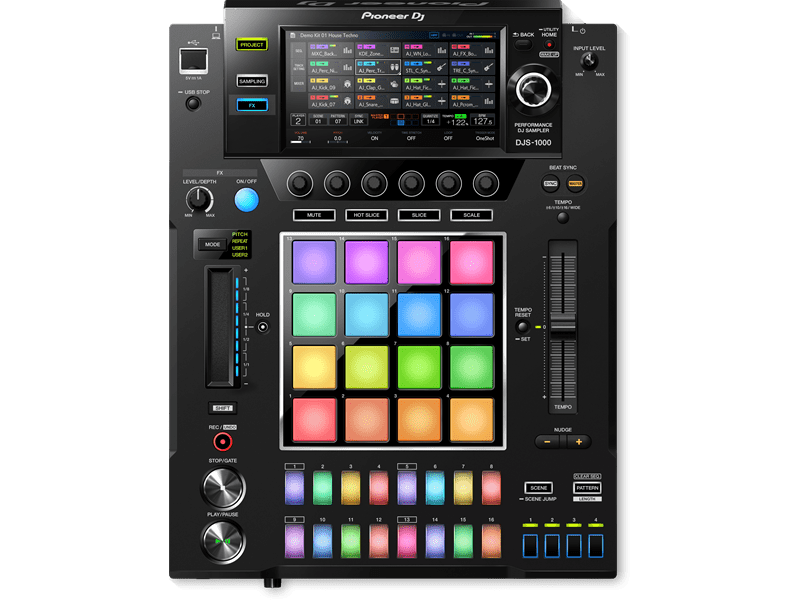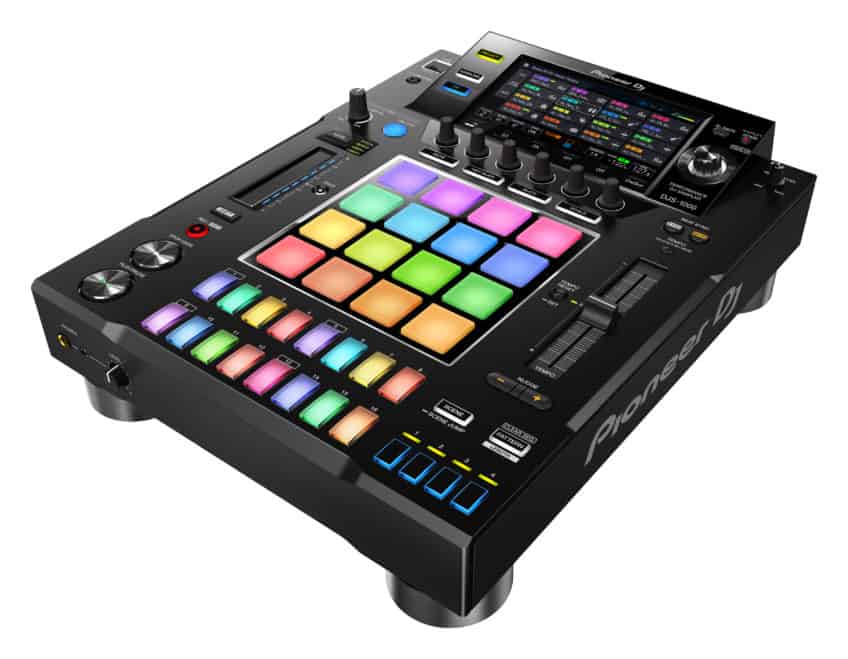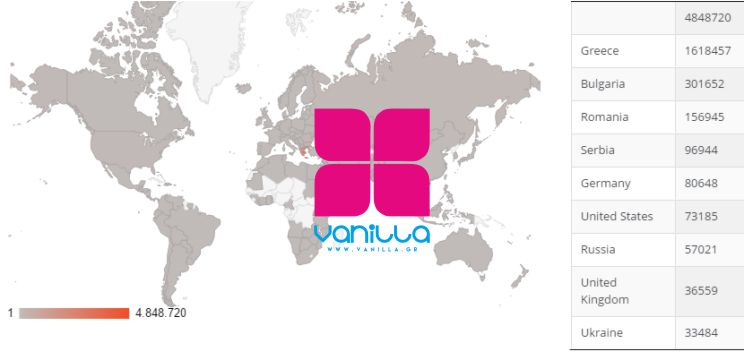 If our music plays in more than 4,000,000 points and given that 80% of them are business points (coffee – bar – hairdressers etc.) is obvious that we are talking about an audience of .m i l l i o n s .
We carefully select special kinds of music and we also are everyday out there, in several bars and cafes playing the tunes. That gives us the "vibes".
We provide you a very good and clean sound, smooth playback of tracks without gaps and ups and downs of volume.
We spend daily so many hours on our favorite radio and at the end of the day we receive from you so much love that makes us stronger an happier.
TOP 10 Countries by Sessions
We play the Most hip music for you Choose from our three channels, the one that suits better to your business.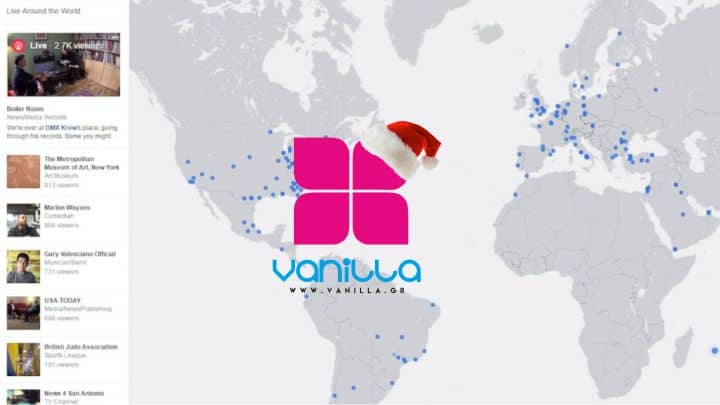 Facebook is launching an interactive live video map to give users access to live streaming from around the world.
The map that is accessible to each user either from his account or from the address https://www.facebook.com/livemap/ shows in real time in which corners of the world live broadcasts are performed.
When someone selects a dot on the map, a live video icon appears, which if the user clicks will start live streaming to a larger window. Also, by zooming in, one can see what is happening in his area and in any other part of the world.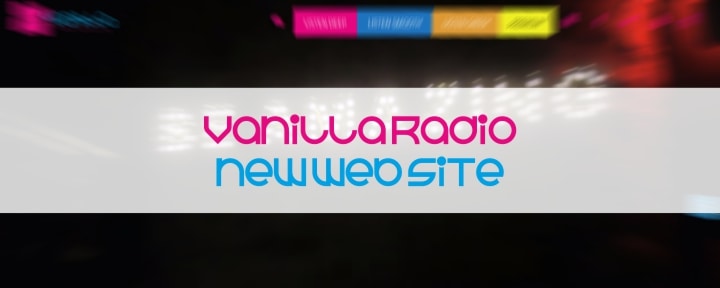 Vanilla Radio New Web Site

New website for Vanilla Radio
Vanilla Radio's team commissioned WebCore to design our new, official website, which is now "on the air".
As we go through an era of technological revolution and portable "smart devices" have become an extension of our hand, we have made sure that our page is fully "responsive" and makes surfing a game, facilitating your updating and at the same time allowing music to play. us from any device (mobile, tablet or laptop) and if you listen to us without having to install any additional application.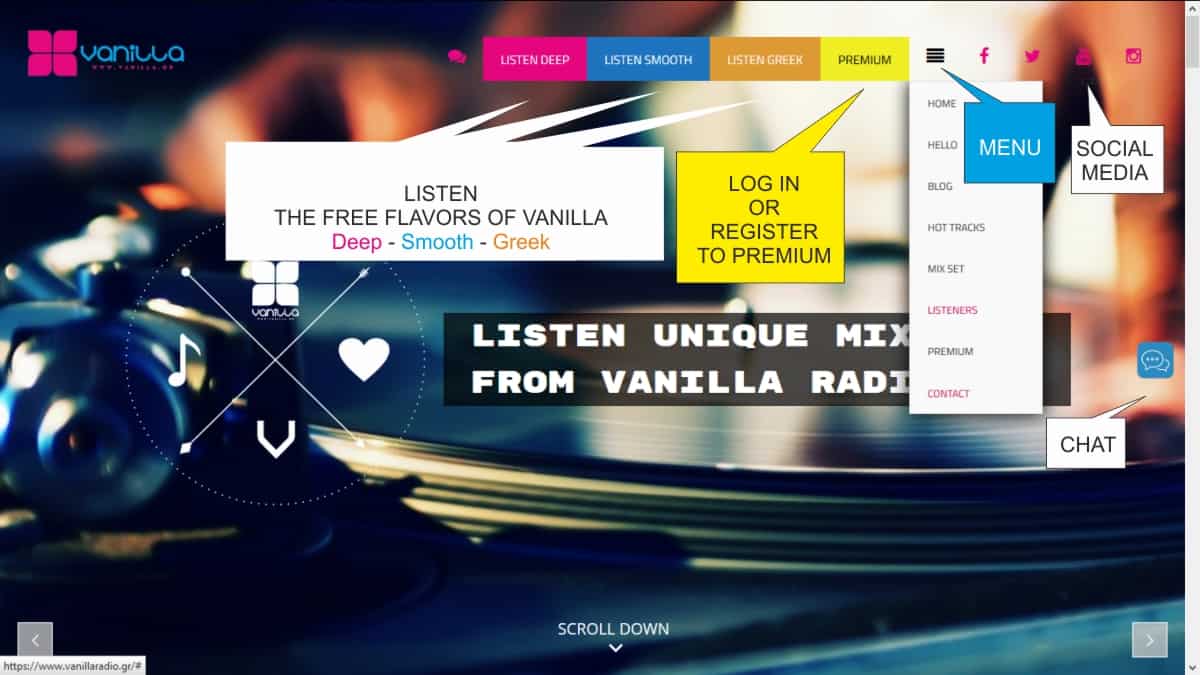 By adding VIDEO to the homepage, with color and photo options combined with the easy-to-read font, our highly aesthetic page aims to turn every click of your visit into a fun experience.
By doing Scroll Down on the home page you have the opportunity to be informed by our blog about the activities of Vanilla Radio but also about other musical events.
. You can find links that lead to our presence on various music sites (YouTube, Soundcloud).
. You can also be notified and subscribe to our subscription service if you wish to provide music services.
. You can find out who we are and how we got here.
. You can be regularly informed about our statistics.
. You can of course subscribe to the newsletter to learn our important news directly and individually.
On the right side of our page, there is "your" space.
We have placed the button with the menu so that you can easily enter the inside of our page.
We have placed links so that you can connect with us on social media and finally …..
We installed Chat. To talk to us and talk to you.
Just like good friends do.
Vanilla Radio Team
Show our professional space to thousands of our daily visitors
or your product with a VIDEO on our homepage.
Contact us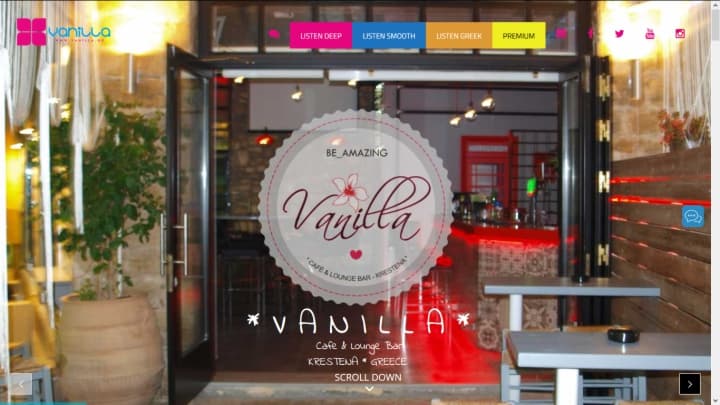 Vanilla Radio New Web Site
Back To Top