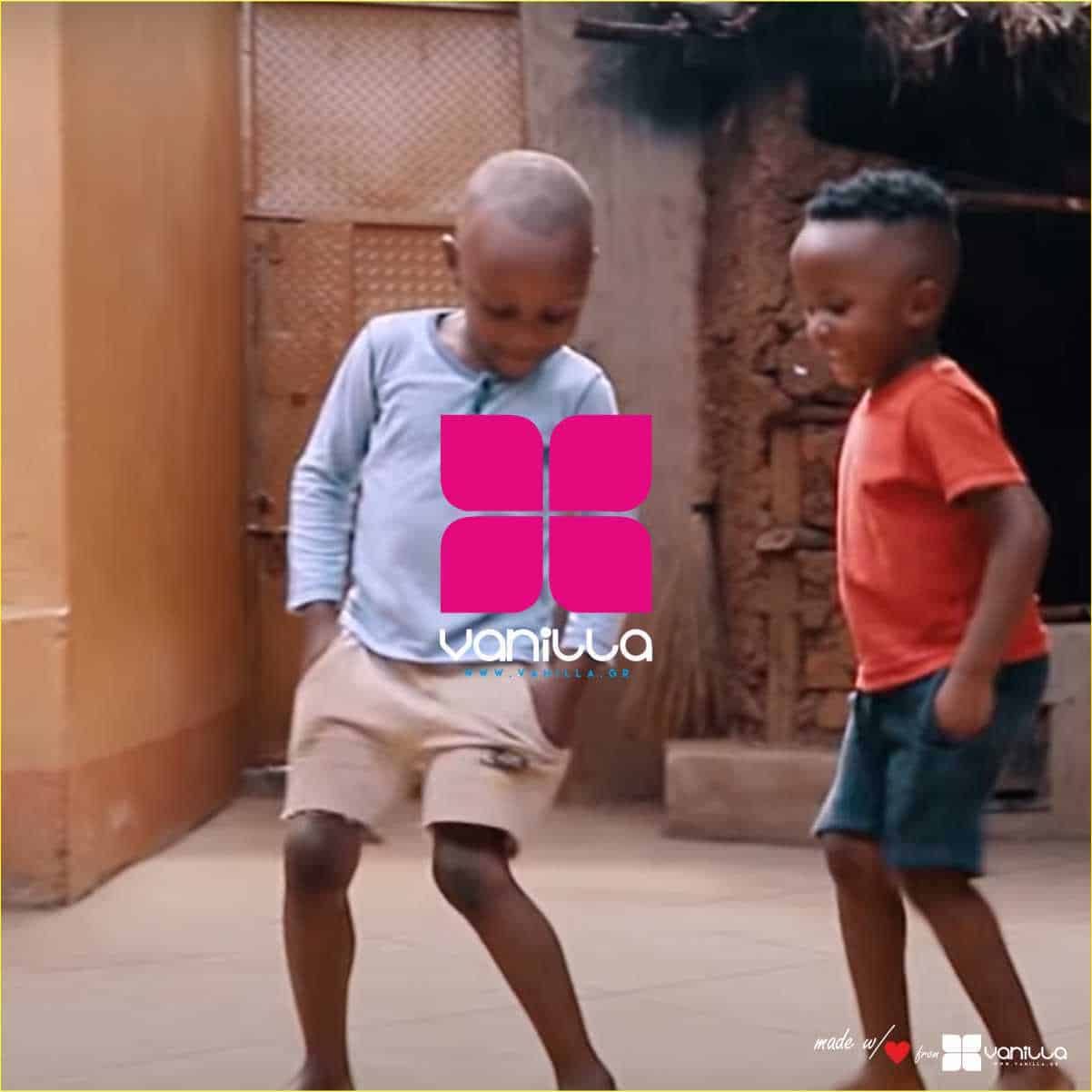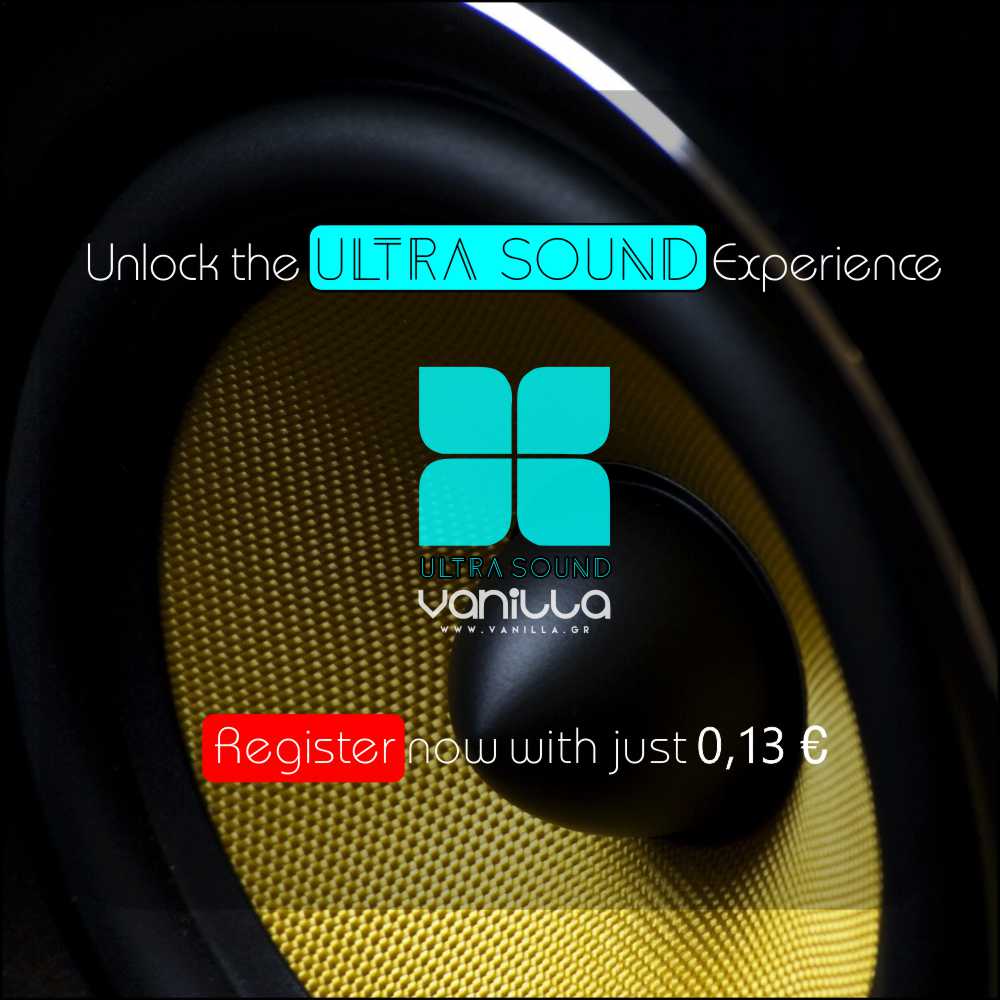 Enjoy your favorite Vanilla Radio in excellent sound quality of 320kbps for only 0,13 € per day !!!!
Help us stay online and unlock the Ultra sound experience, a brand-new enhanced way of enjoying your favorite music.
You will be able to listen to your favorite Deep, Smooth & Fresh channels with excellent sound quality, you would have access to the Recently Played Tracks, win various gifts and future accents and discounts and all this by surfing without the ads (Google Ads) on the webpage! 
Select below the plan you want and register now 
Any registrations made by card charge or PayPal have a recurring charge (5€/m, 10€/3m, 20€/6M 50€/12M) which of course you can cancel whenever you wish!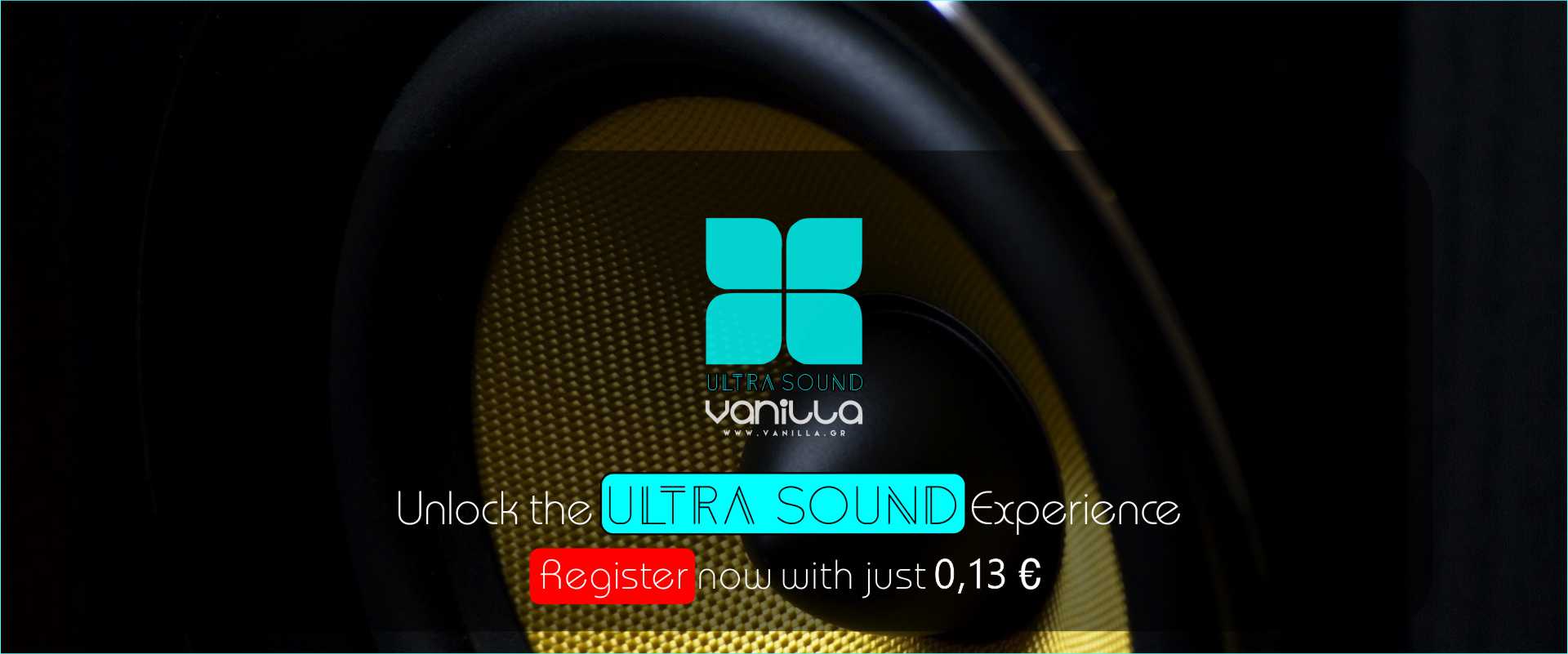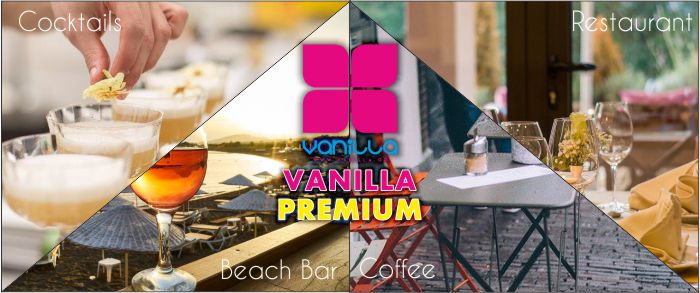 24/7 music coverage with emphasis on quality and style
You have so much to do, leave the music to us!
… orders, bureaucracy, staff …. the next step your business should take is Vanilla Radio Premium.
Non stop music for every business space (restaurant, cafes, bars, beach bars, etc.).
24/7 music coverage with emphasis on quality and style.
With one click you can dedicate yourself to your customers.
8 music channels, 1,500 hours of music, hundreds of satisfied partners can guarantee the result.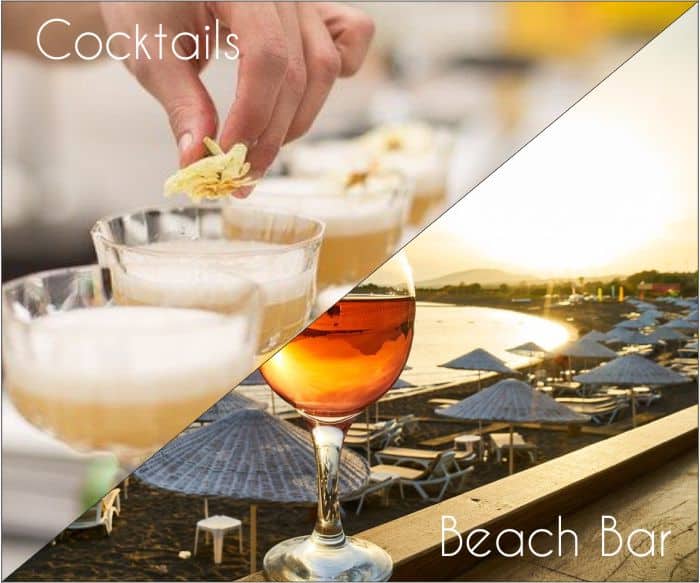 Together we create style and atmosphere in your business.
Listen to a sample of all our Premium channels, click here: premium flavors
Vanilla Premium, one step ahead of the competition.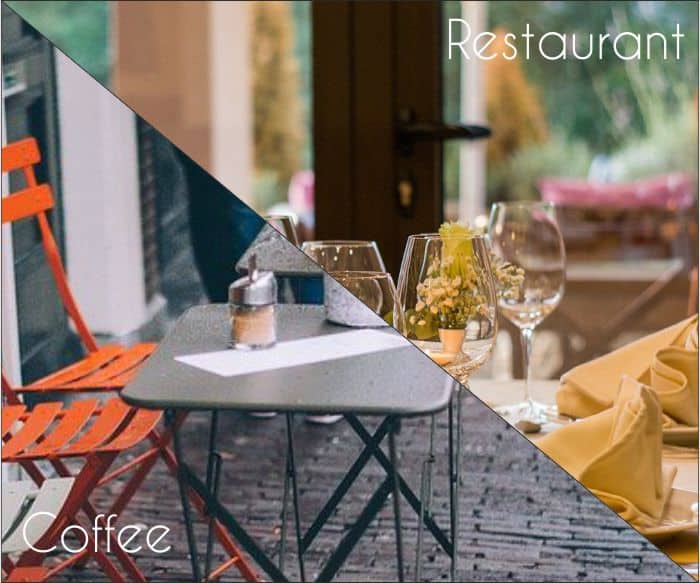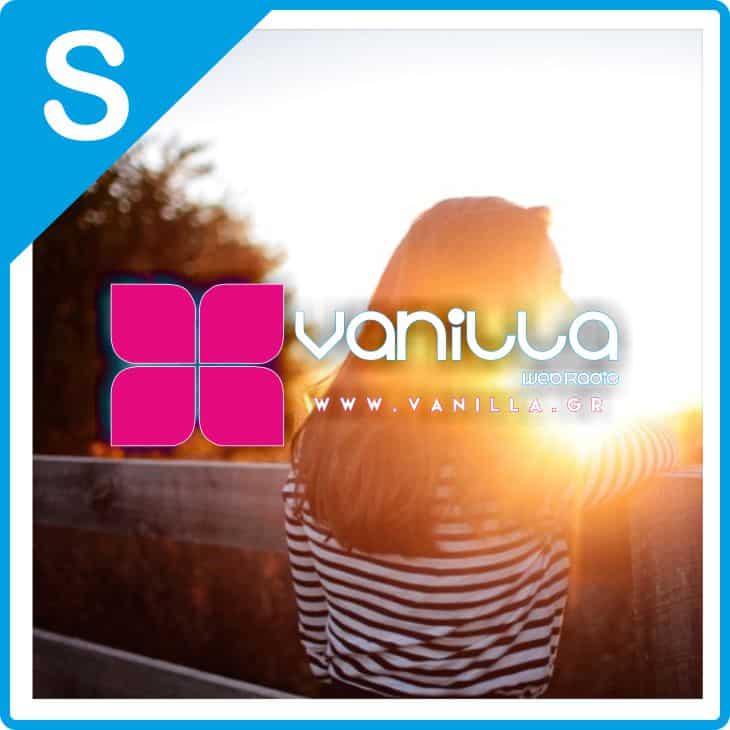 Bebe's real name is María Nieves Rebolledo Vila, and she was born in Valencia, Spain, although very soon she moved to Extremadura, where she spent her entire childhood.Her parents were members of the Extremaduran folk group Surberina. Her breakthrough album in Spain was entitled Pafuera Telarañas though she gained international recognition after winning the Best New Artist award at the 2005 Latin Grammy Awards. She was nominated for five awards total. The first single from Pafuera Telarañas, "Malo" charted worldwide, and has since been used as the theme for the Argentinian series Mujeres Asesinas.
---
Download Bebe – Siempre Me Quedara (Dj Bobby Evs & Barney Remix)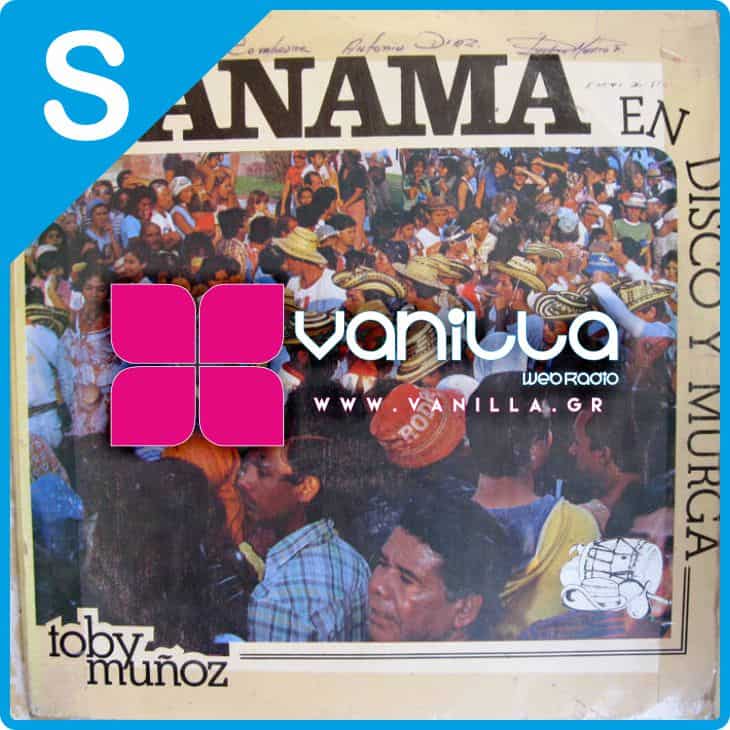 Born in Athens. His involvement with music began during his early school years (BA Graphic Design)
He served as resident and guest dj in famous cafe, bars and clubs in Athens:The dynamic dj set characterized by Funk Nu Funk
Swing Jazz Nu Jazz Rock & Electronica which blend harmoniously with the elegant appearance and make it unique.
Download for Free the La Murga De Panama (Axel Vicious Edit)

Download more and Support Axel Vicius :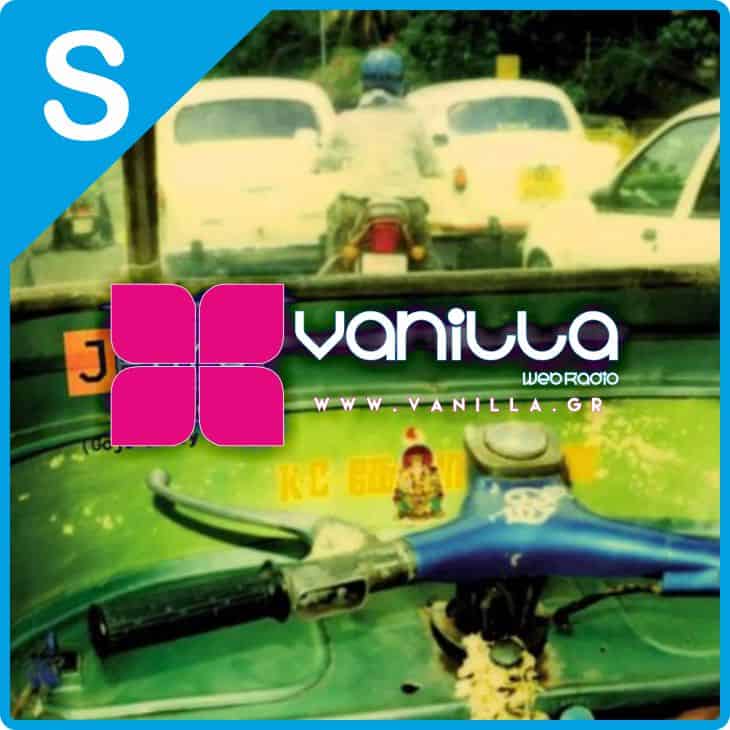 Goji Berry Artist has been professionally involved in music for the last 15 years. He was born in Patras, studies music technology and is known for the Edits-Remixes he makes in favorite tracks from the distant past until today but also for the very good DJ Sets.
Download the Jehro – Continuando (Goji Berry Edit)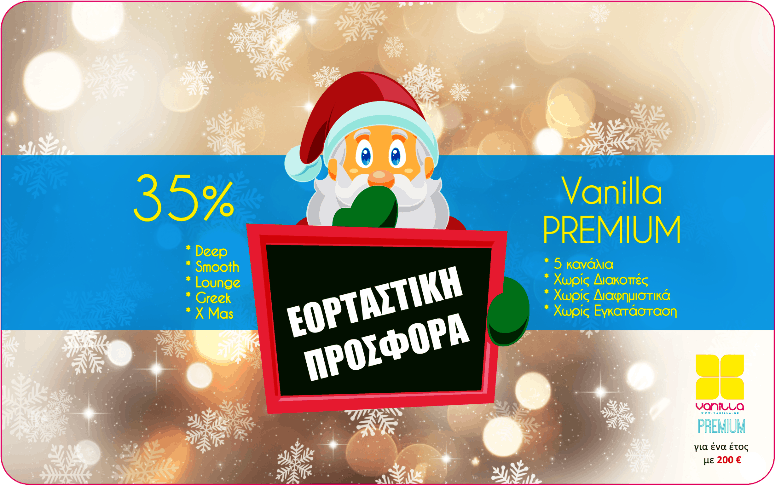 Vanilla Radio PREMIUM OFFER
Vanilla Radio brings you closer to music this holiday season!
Get one. ε τ ή σ ι ο. package of PREMIUM our music service with 35% discount on the preferential price of 200 €.
 … X-MAS Premium …
Register from 12/18/17 until 08/01/18!
Click here: http://bit.ly/VanillaRadio_Premium_Plans
  X-MAS Premium
Give a musical identity to your professional space with the most beautiful music, in the best quality through 5 channels that will cover even the most demanding!
Vanilla Radio PREMIUM festive offer with 35% discount
If you want more information, fill out the form below: https://www.vanillaradio.com/premium-contact/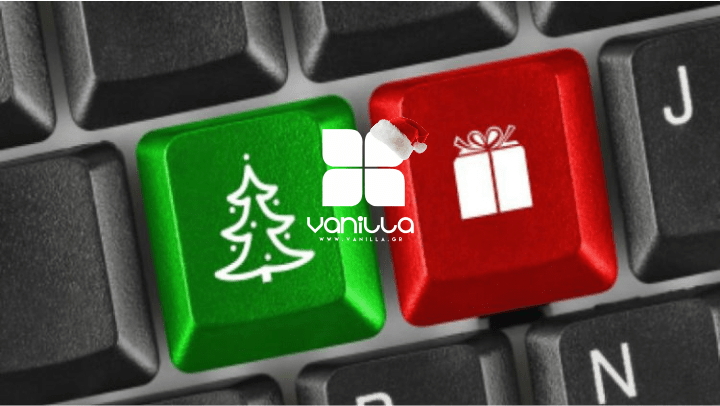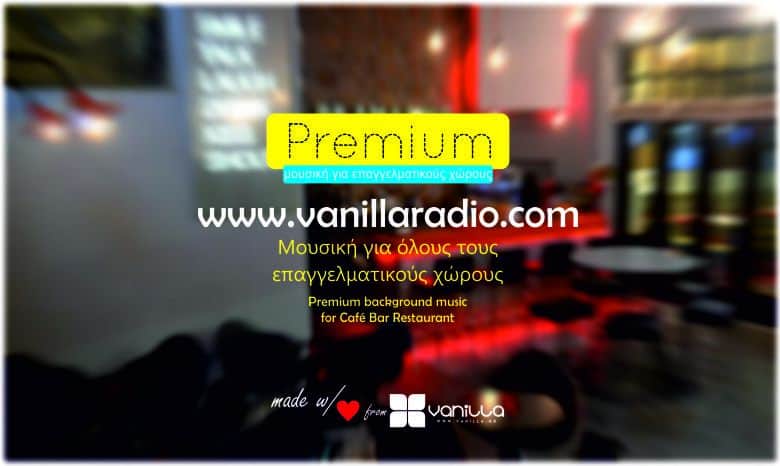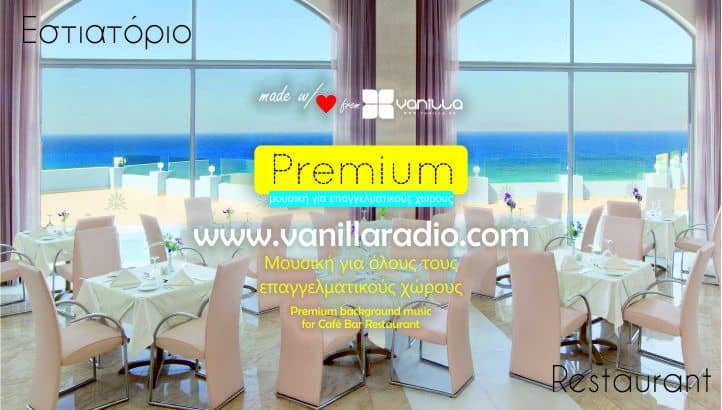 Leave the music to us.
Learn that with only from 0.80 € / day you can also enjoy our music in your business without 'annoying' spots and breaks for announcements and advertising messages.
Proper music is very important in a store as many times the sound works subconsciously, shaping the right mood for the customer by helping to create the right atmosphere.
Vanilla Premium channels offer you songs selected one by one by us and not from an automatic computer system, our lists are updated daily and are constantly enriched with new sounds from the Vanilla team.
By subscribing to the service of Vanilla Premium you will have access to many different channels: music for cafes – bars, music for cafes, music for restaurants and restaurants, music investment for chain stores as well as music for bar Cafe, Club , Beach Bar, Hotels – Hotels, gyms and anywhere else music is an integral part of the store.
This way you create an environment that is even more enjoyable for you, your employees but especially your customers.
With one click here Vanilla Premium Service select and customize a music package to your liking.
#We_are_for_you, #We_Play_For_YOU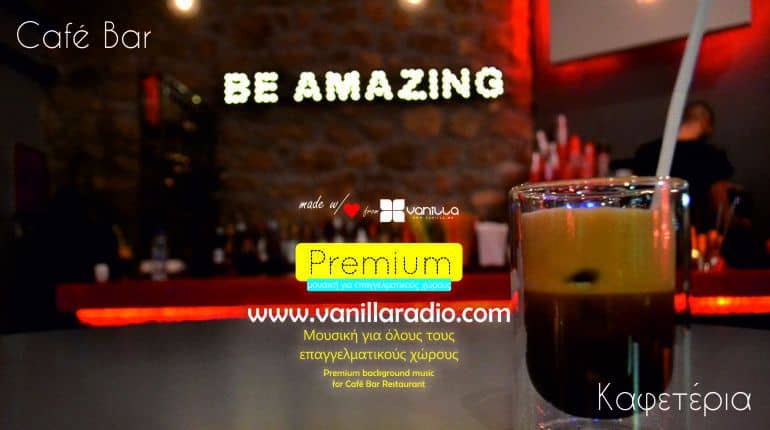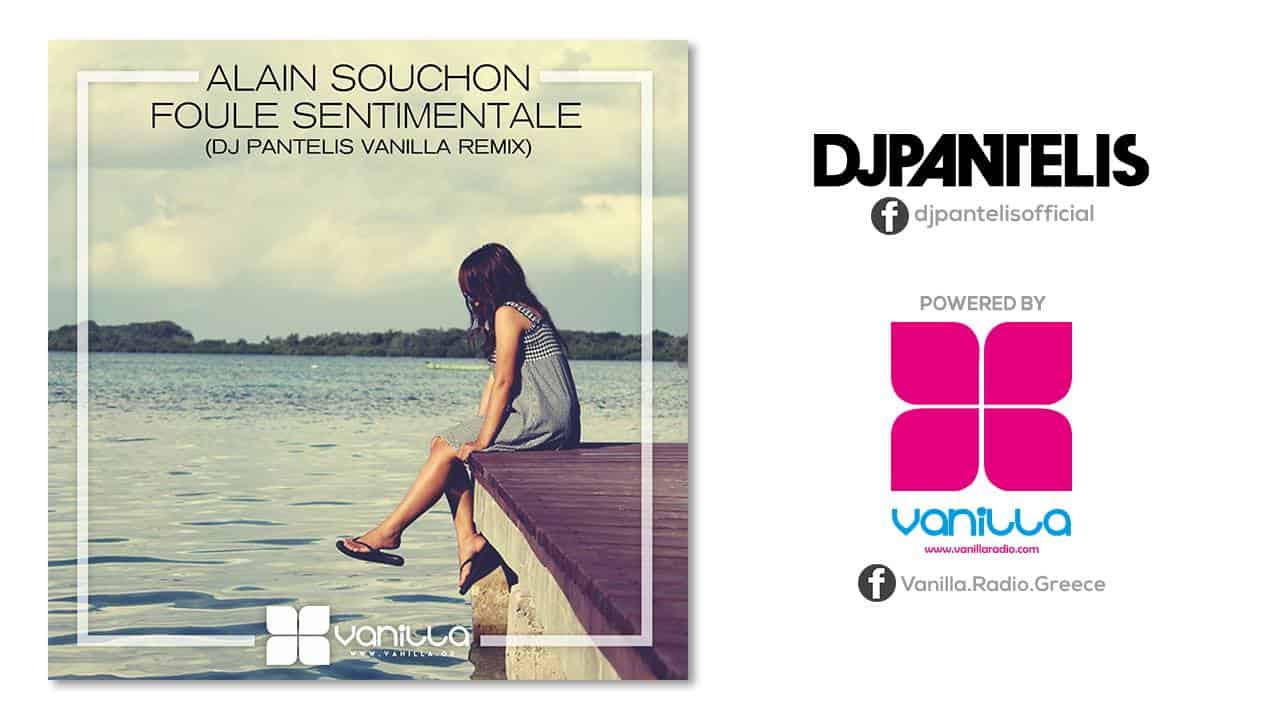 Alain Souchon - Foule Sentimentale
Vanilla Radio Exclusive & DJ Pantelis Remix
One of the most favorite classics in Greece, adapted by Remix Master, DJ Pantelis!
You hear it EXCLUSIVELY, ONLY on Vanilla Radio!
Tune in to our digital frequency www.vanillaradio.com and enjoy it!
Official release date at DJ Pantelis' Bandcamp: August 10, 2017
Alain Souchon Foule Sentimentale DJ Pantelis Vanilla Exclusive Remix ( Teaser )
Fresh Remix!
Release Date: 10 / 8 / 2017 @ Bandcamp

1 μήνας 20 € - 1 έτος 200 €
Dear friends and colleagues
Just before Easter, and always thinking that the market is waiting for its own Resurrection, we offer everyone interested the opportunity to make * a new Premium subscription (with access to 3 music channels) or to renew an already current one, at really preferential prices. .
For activation from holly Monday (10/4/17) until Monday 18/4/17 we offer our Premium service for 1 month with 30 euros and for 12 months with 200 euros.
* regardless of when your subscription expires.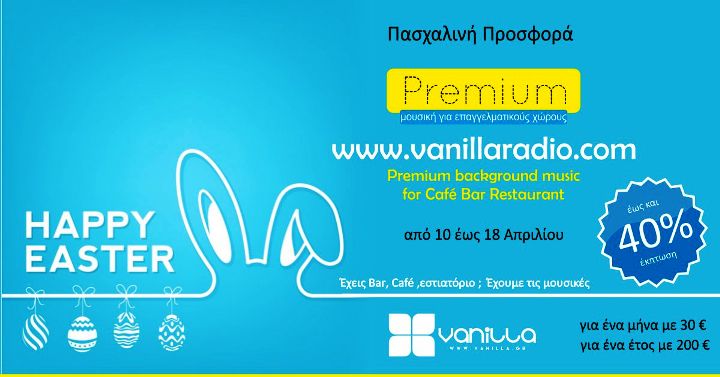 To register again, click here: http://bit.ly/Vanilla_Premium select the duration you want and fill out the form, in the field ΄΄Address 1΄΄ enter and write the ΄΄ Easter offer ΄΄.
If you choose to complete your registration with PayPal click here: http://bit.ly/ShowUsYourLOVE
For more information or if you already have an active subscription, fill in the form below by writing in the comments the ΄΄ Easter offer ΄΄ http://bit.ly/premium_contact
We wish you a Happy Resurrection and a Happy Easter with health and professional progress.
Friendly and always at your disposal
Vanilla Radio Team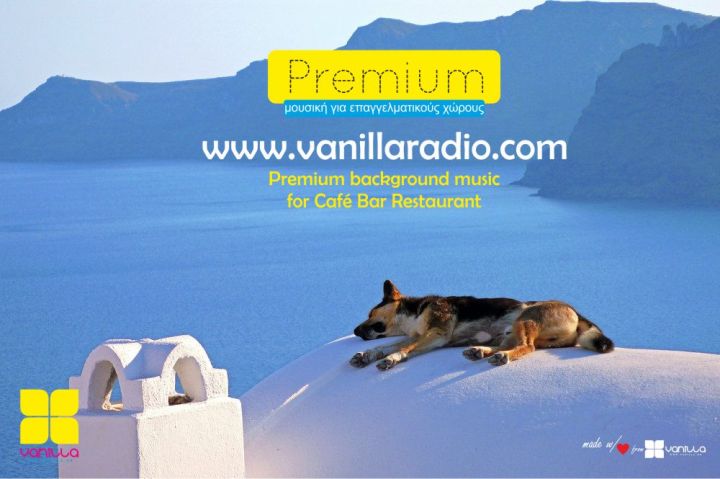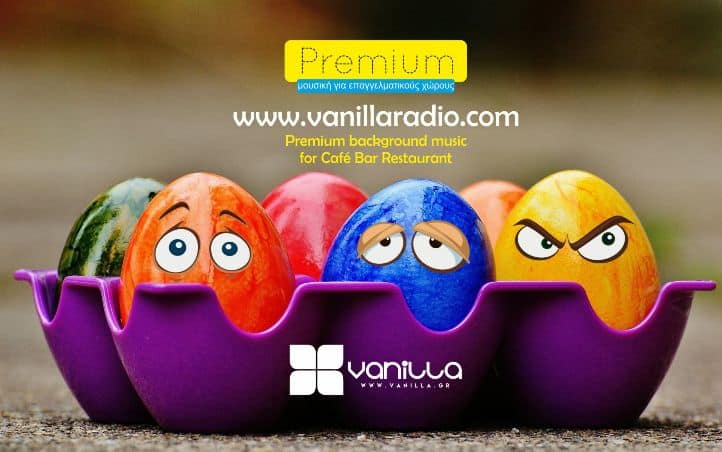 Back To Top