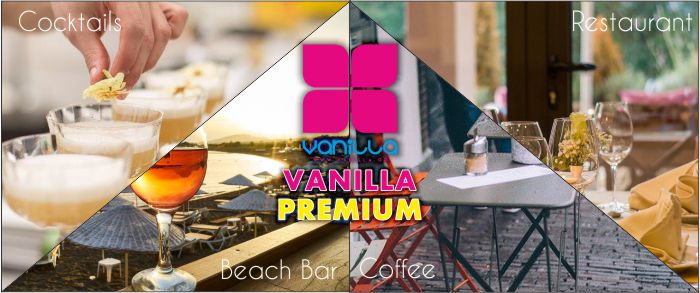 24/7 music coverage with emphasis on quality and style
You have so much to do, leave the music to us!
… orders, bureaucracy, staff …. the next step your business should take is Vanilla Radio Premium.
Non stop music for every business space (restaurant, cafes, bars, beach bars, etc.).
24/7 music coverage with emphasis on quality and style.
With one click you can dedicate yourself to your customers.
8 music channels, 1,500 hours of music, hundreds of satisfied partners can guarantee the result.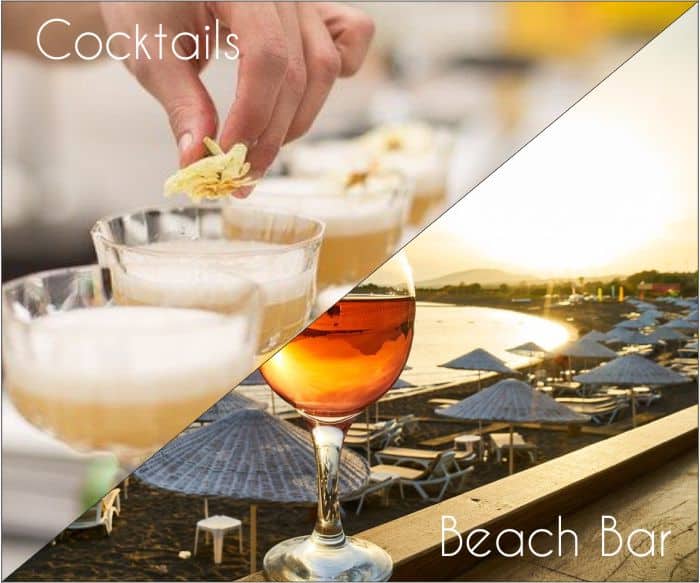 Together we create style and atmosphere in your business.
Listen to a sample of all our Premium channels, click here: premium flavors
Vanilla Premium, one step ahead of the competition.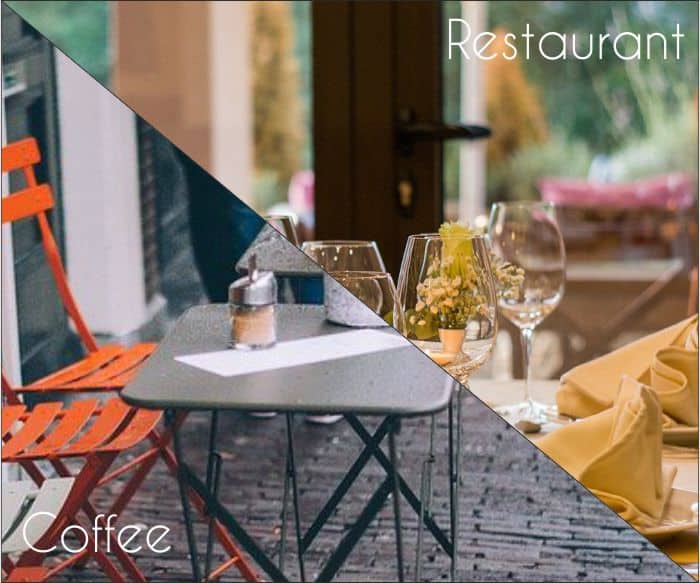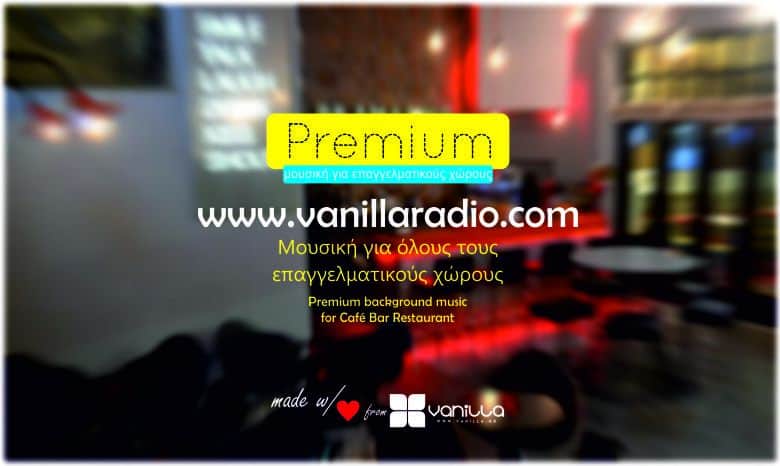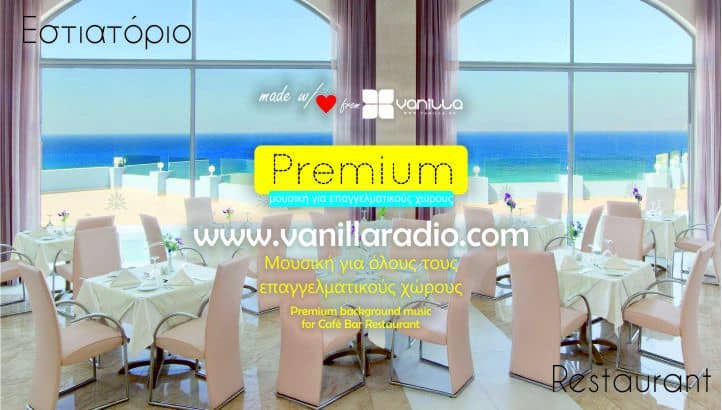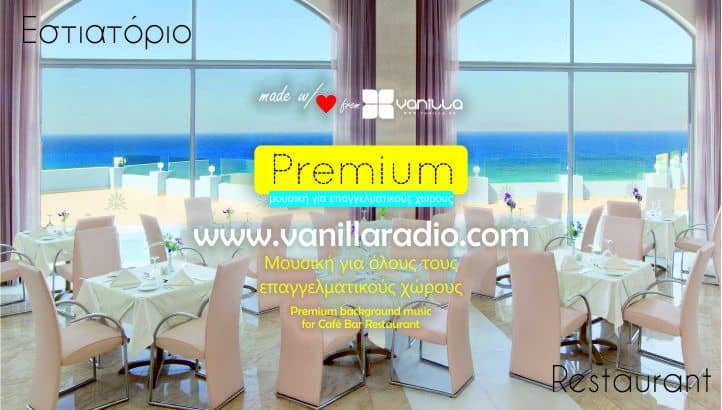 Leave the music to us.
Learn that with only from 0.80 € / day you can also enjoy our music in your business without 'annoying' spots and breaks for announcements and advertising messages.
Proper music is very important in a store as many times the sound works subconsciously, shaping the right mood for the customer by helping to create the right atmosphere.
Vanilla Premium channels offer you songs selected one by one by us and not from an automatic computer system, our lists are updated daily and are constantly enriched with new sounds from the Vanilla team.
By subscribing to the service of Vanilla Premium you will have access to many different channels: music for cafes – bars, music for cafes, music for restaurants and restaurants, music investment for chain stores as well as music for bar Cafe, Club , Beach Bar, Hotels – Hotels, gyms and anywhere else music is an integral part of the store.
This way you create an environment that is even more enjoyable for you, your employees but especially your customers.
With one click here Vanilla Premium Service select and customize a music package to your liking.
#We_are_for_you, #We_Play_For_YOU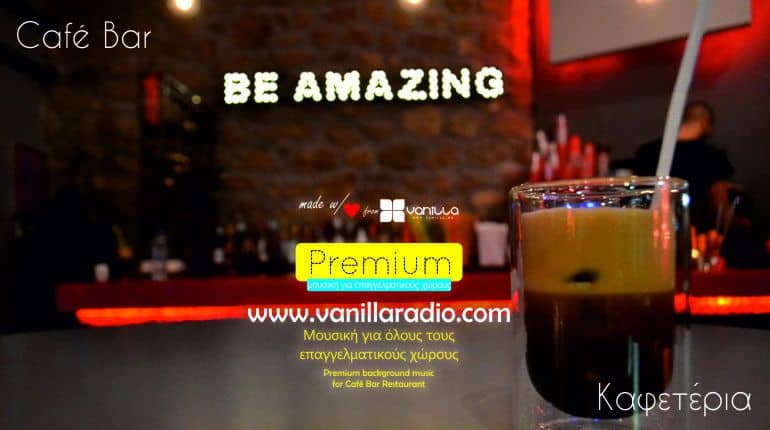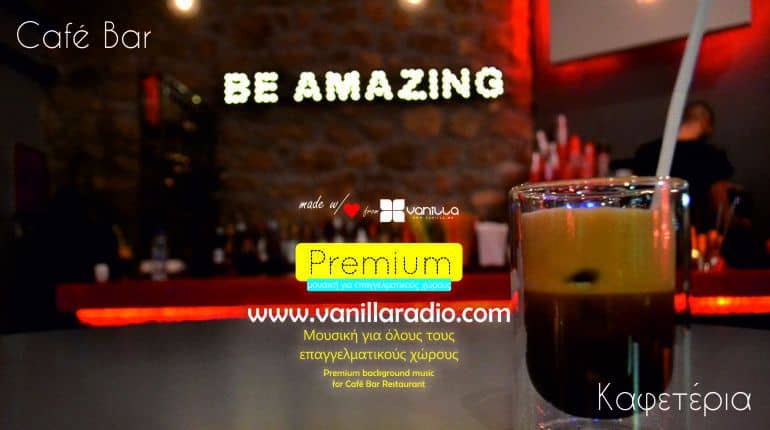 1 μήνας 20 € - 1 έτος 200 €
Dear friends and colleagues
Just before Easter, and always thinking that the market is waiting for its own Resurrection, we offer everyone interested the opportunity to make * a new Premium subscription (with access to 3 music channels) or to renew an already current one, at really preferential prices. .
For activation from holly Monday (10/4/17) until Monday 18/4/17 we offer our Premium service for 1 month with 30 euros and for 12 months with 200 euros.
* regardless of when your subscription expires.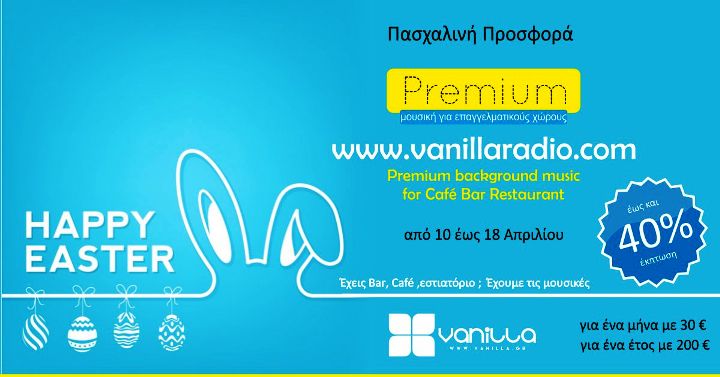 To register again, click here: http://bit.ly/Vanilla_Premium select the duration you want and fill out the form, in the field ΄΄Address 1΄΄ enter and write the ΄΄ Easter offer ΄΄.
If you choose to complete your registration with PayPal click here: http://bit.ly/ShowUsYourLOVE
For more information or if you already have an active subscription, fill in the form below by writing in the comments the ΄΄ Easter offer ΄΄ http://bit.ly/premium_contact
We wish you a Happy Resurrection and a Happy Easter with health and professional progress.
Friendly and always at your disposal
Vanilla Radio Team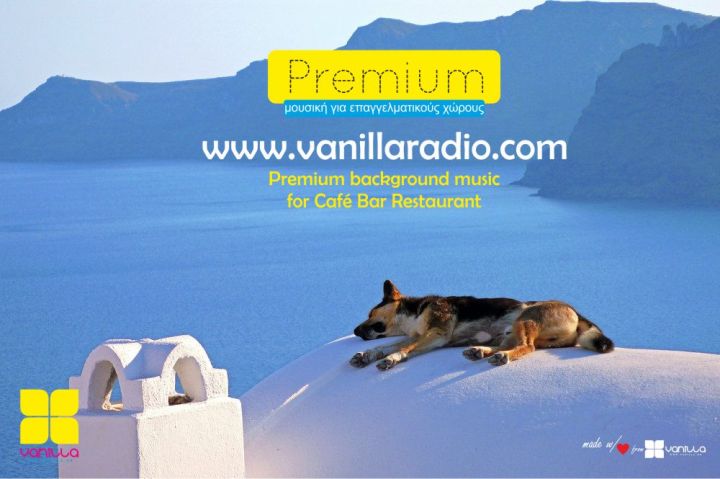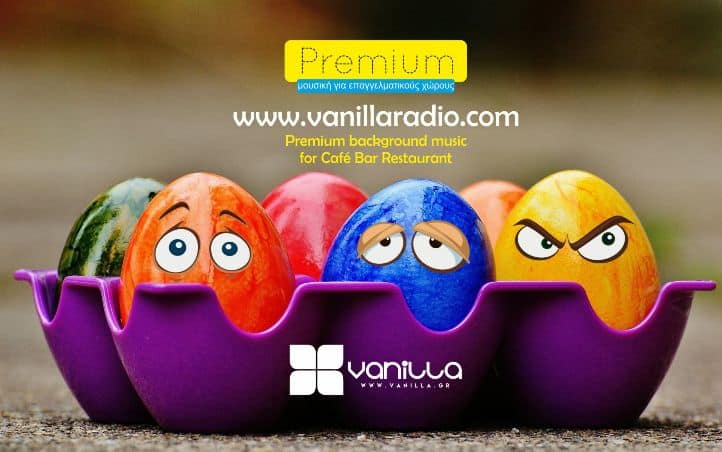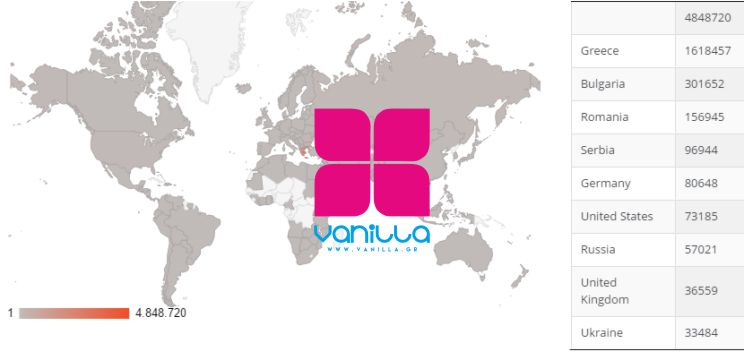 If our music plays in more than 4,000,000 points and given that 80% of them are business points (coffee – bar – hairdressers etc.) is obvious that we are talking about an audience of .m i l l i o n s .
We carefully select special kinds of music and we also are everyday out there, in several bars and cafes playing the tunes. That gives us the "vibes".
We provide you a very good and clean sound, smooth playback of tracks without gaps and ups and downs of volume.
We spend daily so many hours on our favorite radio and at the end of the day we receive from you so much love that makes us stronger an happier.
TOP 10 Countries by Sessions

Greece | 1.618.457
Bulgaria | 301.652
Romania | 156.945
Serbia | 96.944
Germany |80.648
U.S.A | 73.185
Russia | 57.021
U.K.| 36.559
Ukraine | 33.484
We play the Most hip music for you Choose from our three channels, the one that suits better to your business.
Back To Top