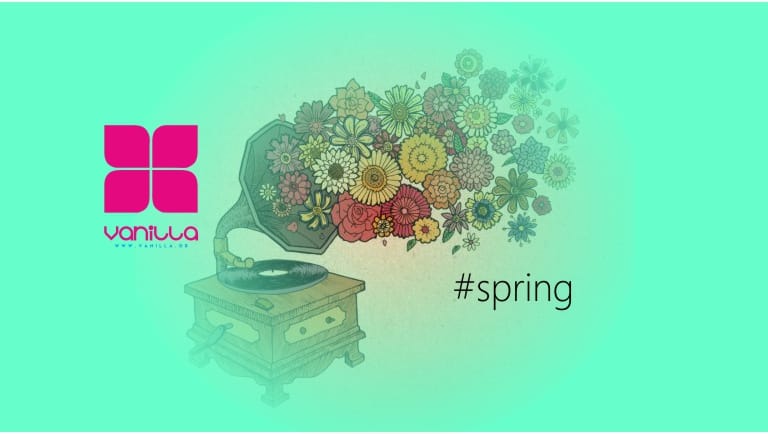 5 tracks for spring by Miss Kate
Spring is the time that gives us the feeling of the Renaissance, the new beginning. Flowers, music and colors that fill you with hope!
A hope we all have, so much need nowadays.
Miss Kate suggests 5 tracks that are reminiscent of Spring!
click στις παρακάτω εικόνες για να τα ακούσετε

1.Nosak – Horizons
2.Sunset Blvd – Battery Calm
3.Laidback – Beautiful Day (Banzai Republic Vs Trentemoller Mix)
4.Marvin Gaye – If This World Were Mine (Claes Rosen Remix )
5.Armand Van Helden- Flowerz
Best wishes for Happy Easter and Happy Resurrection! Take care of yourself and your people.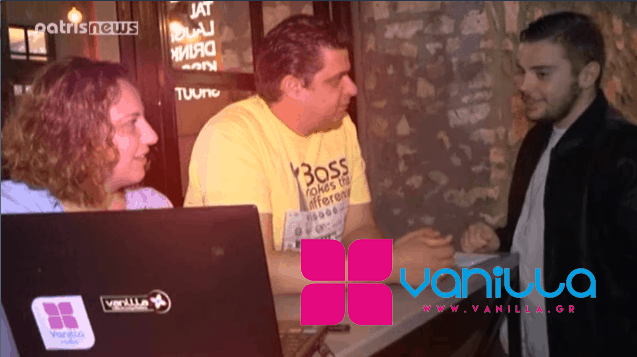 Is here to refresh your sounds ...

A few days ago, we had a very friendly discussion with the journalist of our local newspaper PATRIS, Costas Geldis.
At the Vanilla café  in Krestena, where the idea for Vanilla Radio started, there was a relaxed conversation about who we are and what we have achieved so far.
It is a great honor for people in the area to approach you and give you the opportunity to talk about your work and we thank them very much for that!
See snapshots from this meeting through this video, as posted on patrisnews and youtube….
We thank Tasos and Vanilla Cafe & Lounge for the hospitality, Costas and Pavlos for the interview, Sakis, Lefteris and Sissy from patrisnews, Lambros for the video-spot of the vanilla cafe, Alkis from the Web Core for the web site, and of course Stathis and Panos for streaming! We thank all the friends and collaborators who share the music every day, as well as the anxiety to offer our audience something different.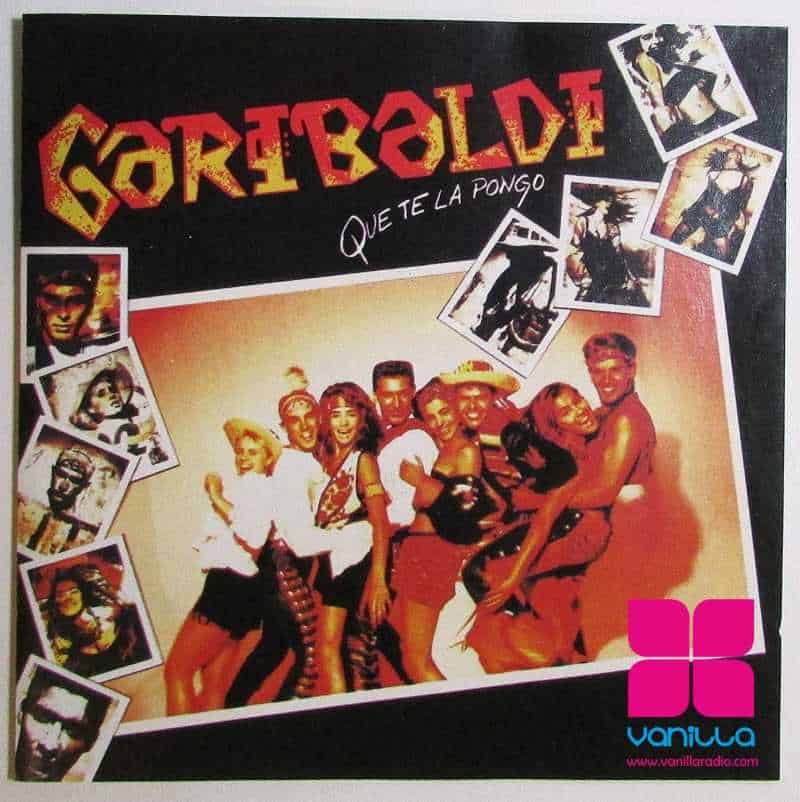 What do we dance every Carnival? Many latin hits is the answer. Right, but let's make it more specific and talk about the "Que te la pongo" of the Mexican Gaibaldi.
Obviously you don't know what that means. Well, we're not lying to you either, since we're not from Guadalajara. But now seems  that our childhood was not innocent as we believed…
The translation of the refrain is simple and translates to:
"I put it on you, I put it on you and you don't even feel it."
Yes, when you danced carefree as a child you knew you were dancing the love story of a girl who was looking for an antidote to her loneliness.

As every year on Vanilla Radio, October marks the beginning of collaborations with some of the best DJs and producers in Greece and abroad.
Old and new partners, who in the process become friends. Ideas and sounds mixed with love aiming to keep you company at night.
This winter, our team consists of the following:
New season 2018 - 2019 mix sets on Deep & Smooth flavors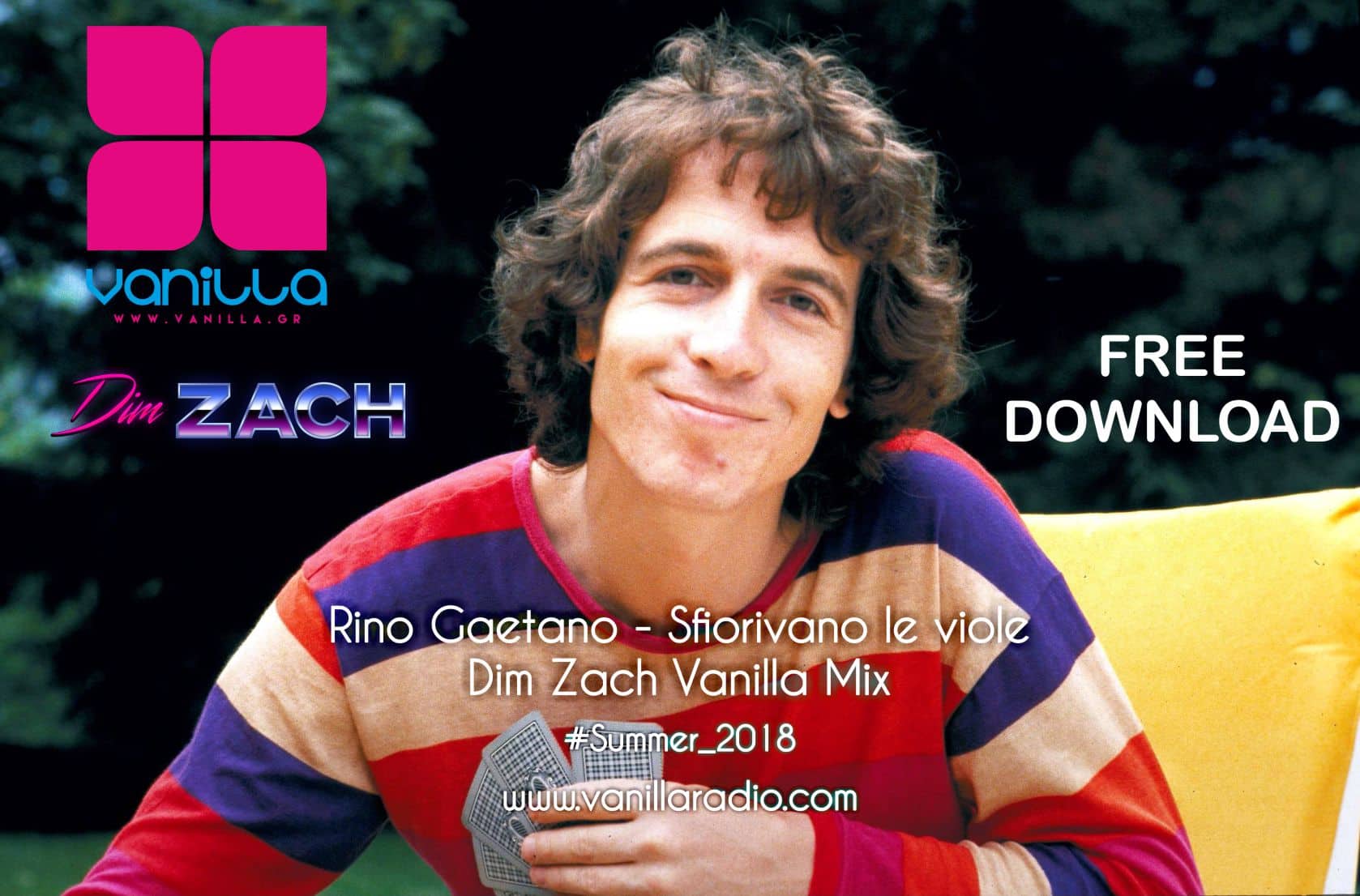 Rino Gaetano – Sfiorivano le viole
The Italian summer remake is here!
An Edit exclusively for Vanilla Radio with the magical touch of Dim Zach
You only heard it from www.vanillaradio.com and Smooth Flavors, now you can download it for free!
Download for Free in HQ Rino Gaetano – Sfiorivano le viole (Dim Zach Vanilla mix)
Read the interview that Dim Zach gave us earlier!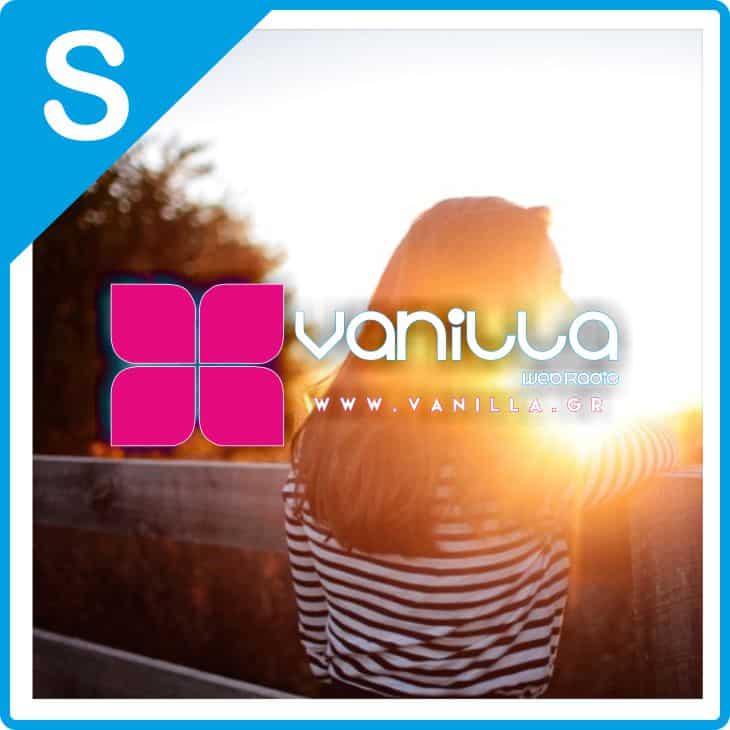 Bebe's real name is María Nieves Rebolledo Vila, and she was born in Valencia, Spain, although very soon she moved to Extremadura, where she spent her entire childhood.Her parents were members of the Extremaduran folk group Surberina. Her breakthrough album in Spain was entitled Pafuera Telarañas though she gained international recognition after winning the Best New Artist award at the 2005 Latin Grammy Awards. She was nominated for five awards total. The first single from Pafuera Telarañas, "Malo" charted worldwide, and has since been used as the theme for the Argentinian series Mujeres Asesinas.
---
Download Bebe – Siempre Me Quedara (Dj Bobby Evs & Barney Remix)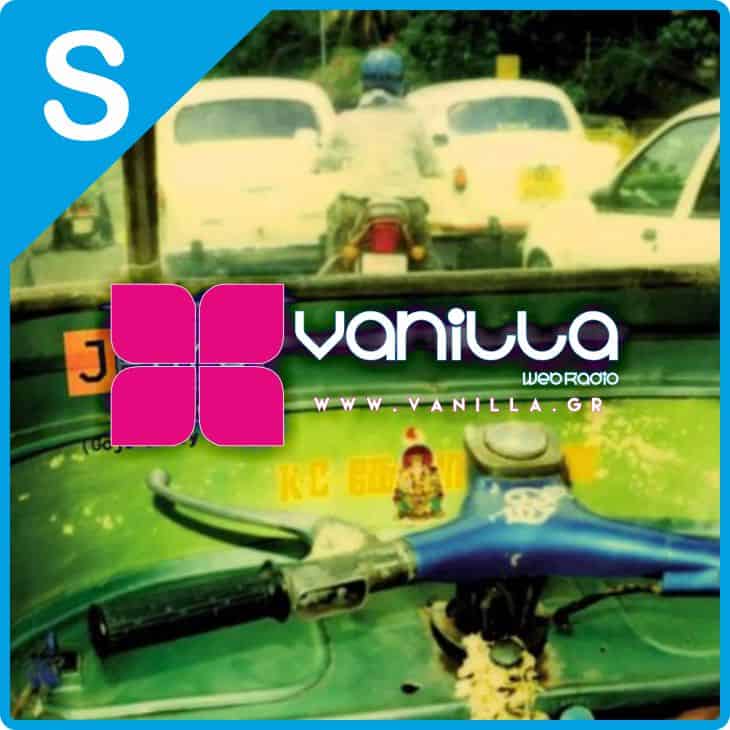 Goji Berry Artist has been professionally involved in music for the last 15 years. He was born in Patras, studies music technology and is known for the Edits-Remixes he makes in favorite tracks from the distant past until today but also for the very good DJ Sets.
Download the Jehro – Continuando (Goji Berry Edit)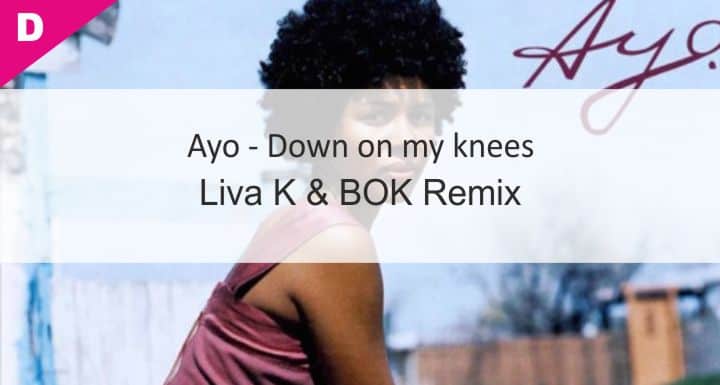 Our own Costas Livathinos and Dimitris Katsimpokis took it off, Ayo – Down on my knees in an amazing remix by Liva K and Bok and the best of all is Free for download.
Do you really think she can love you more than me, do you really, really think so
Do you really think she can love you more than me, baby I know she won't
Cause I loved you, unconditionally, I gave you even more than ,I had to give
I was willing for you to die, cause you were more precious to me, than my own life
Down on my knees, I'm begging you, Down on my knees, I'm begging you, Down on my knees, I'm begging you, Please, please don't leave me
I won't believe, that you really, really, wanna leave me, just because of her
Have you forgot about, all the things, we've been through, she was not the one, who was there for you
See, I loved you unconditionally, I gave you even more than ,I had to give
I was willing for you to die, cause you were more precious to me, than my own life
Down on my knees, I'm begging you, Down on my knees, I'm begging you, Down on my knees, I'm begging you, Please, please don't leave me
Don't leave me, I'm begging, I love you, I need you, I'm dying, I'm crying, I'm begging,
Please love me
I love you, I love you, I'm begging, please love me, I'm begging, I'm begging, Please don't leave me, no, no, no, no, no
Down on my knees, I'm begging you…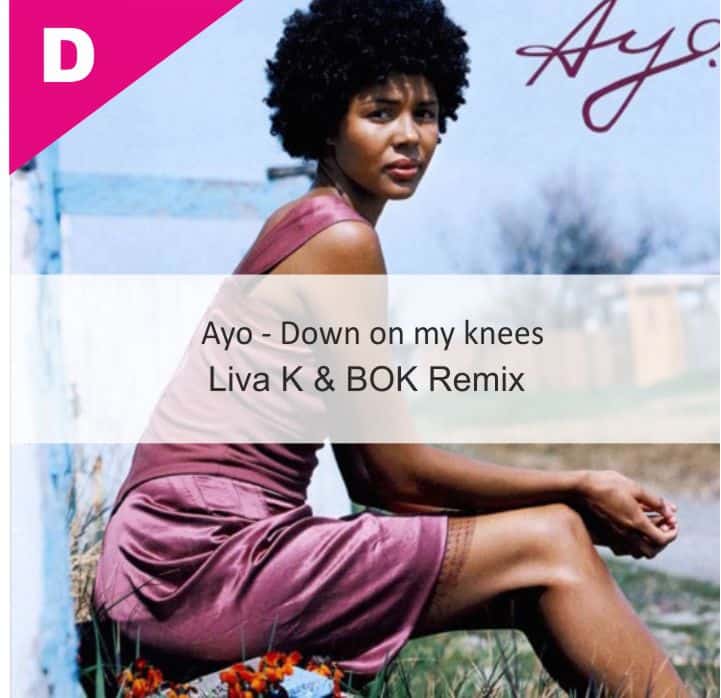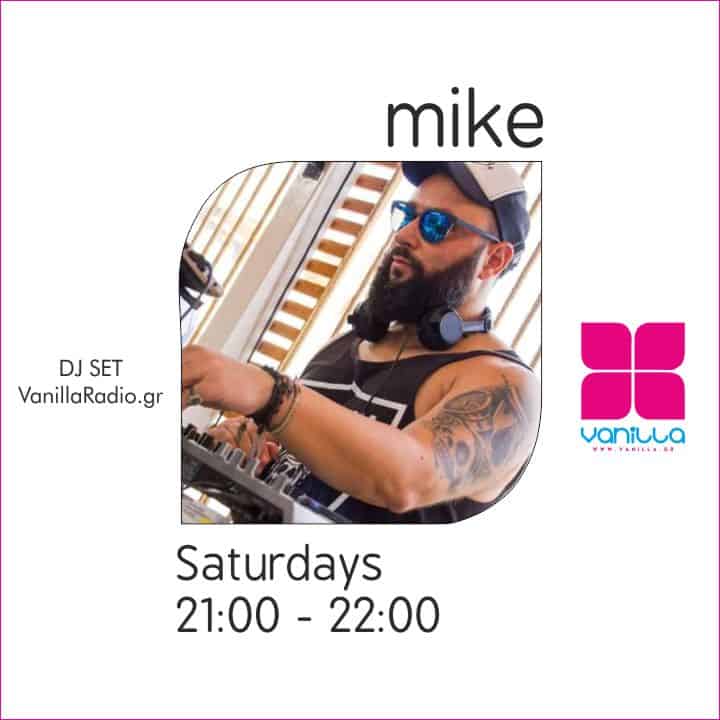 WEDNESDAY 22:00 - 23:00 at Vanilla Deep Flavors
Our mike comes from London via Amaliada where he lives and works as a DJ!
Music is his great love and from time to time he has worked in many radio stations since he has studied sound recording!
As a DJ, he has worked on all the hot spots in #kouroutas and the area and has done a warm up on many of the big names in the domestic House scene.
DeepHouseFeelings
You can listen to it at www.vanillaradio.com every Wednesday 22:00 – 23:00 on Deep Flavors Channel with the Mix Set DeepHouseFeelings which is full of tech-house, tribal, minimal kai techno.
house is a feeling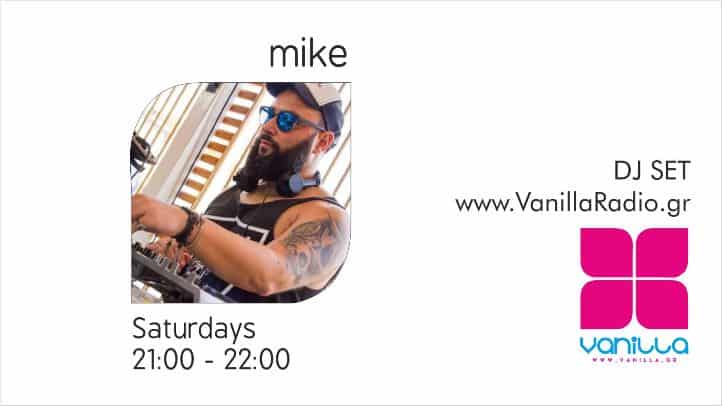 DJ Mike Mix Set κάθε Σάββατο 21:00 - 22:00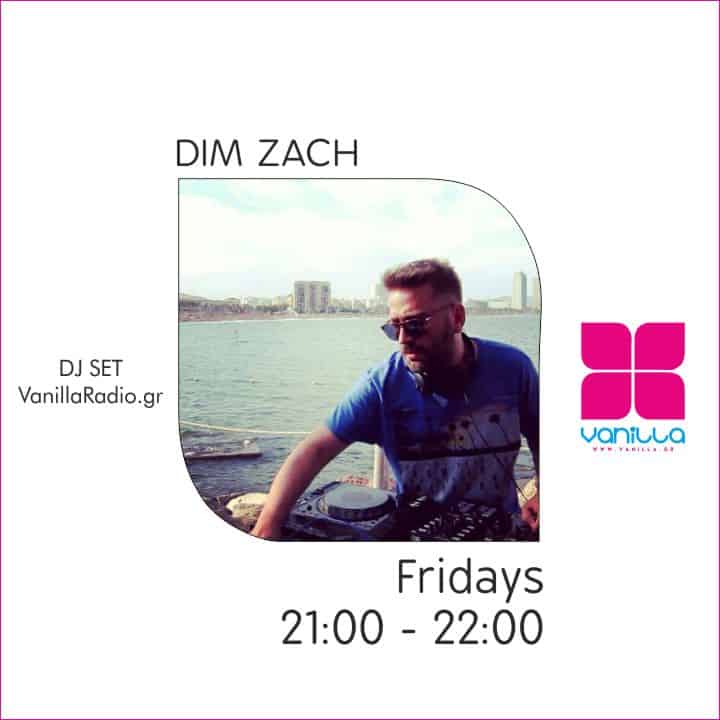 Dim Zach is a founding member of lovelab and liebe with 7 albums in his assets as well as dozens of releases in companies such as Universal, EMI, Cobalt, Planetworks, Midnight Riot, Groovy Garden, Hawaii records, Erase Records, Tropical heat, Emerald & doreen.
In 2016 Alskar was released through the collection of Alexandros Christopoulos sun: set 2016 as well as 3 collections with remix to 56 artists from classic songs of the 80s and 90s but also today with huge radio success and support from most djs of Greece and abroad. In the past he has collaborated with dozens of foreign artists such as sebastian tellier, staticman, rayko, James rod, schiller, kadebostany, nuvelle vague and many others. In the last 7 years it has appeared live in more than 160 venues throughout Greece. In his new project, he integrates Deem, one of the best DJs based in Thessaloniki.Together they choose music in a unique live uptempo back to back djs set with the support of musical instruments. Lately, they have appeared live in various cities in Greece and continue with great success.
Every Friday 21:00 – 22:00 we will enjoy it from our digital frequency and the Smooth Flavors Channel!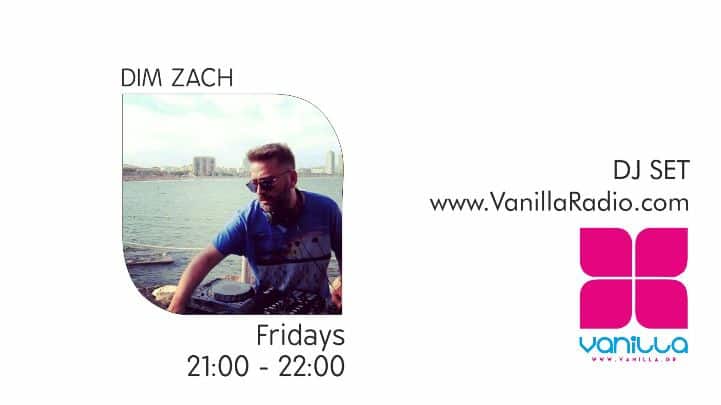 Dim Zach κάθε Παρασκευή 21:00 - 22:00 στο Smooth
Back To Top