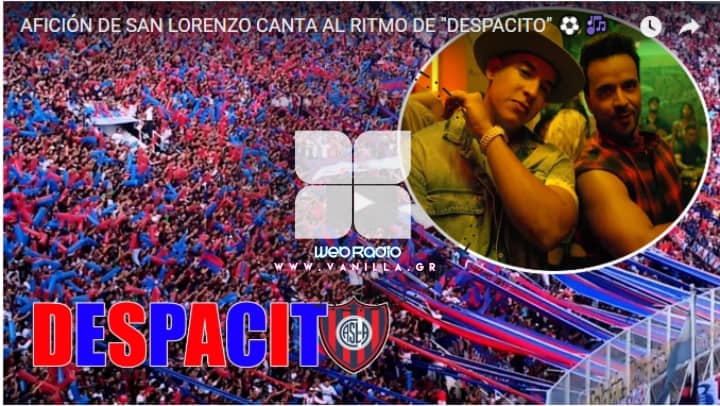 Despacito even in football!
Despacito is approaching 3,000,000,000 views and is a few clicks away from becoming the most popular video on YouTube!
Despacito & San Lorenzo
It has even managed to enter the field of football since one of the most popular football teams, San Lorenzo, already has slogans in its rhythm, get a taste of the loss that ultras make.
"DESPACITO" SAN LORENZO, UNICI!
San Lorenzo vs River 2017 - Previa despacito - Y cada domingo me enamoro mas
Novo tema versão de "Despacito" La Gloriosa Butteler (San Lorenzo) legendado
Luis Fonsi - Despacito ft. Daddy Yankee