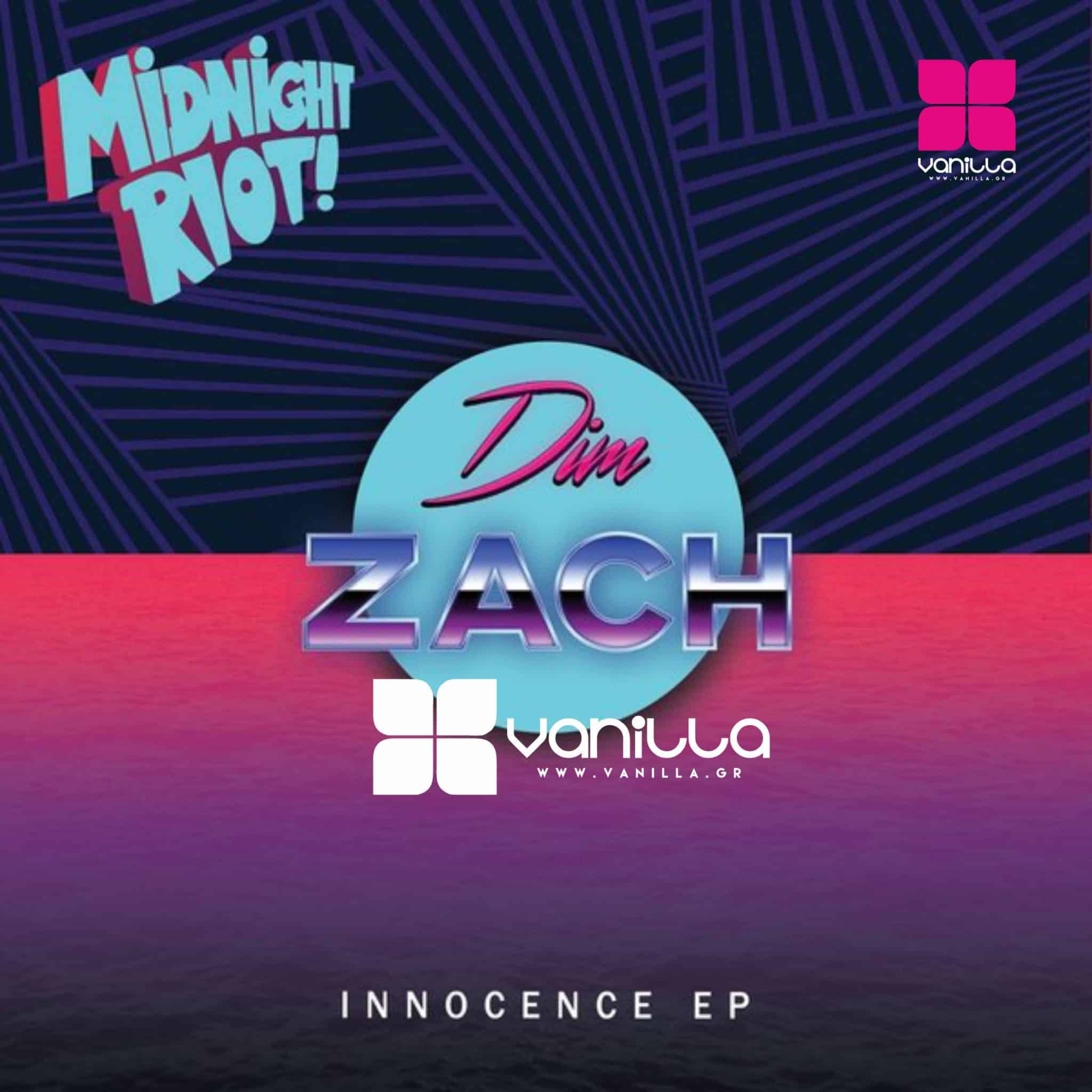 Nice edits but an EP has another value. Dim Zach returns to the discography, a few days ago he released his new EP with 4 fresh tracks, we listened to it, we liked it and let's say a few words about …. ER but also about Demosthenes Zachariadis himself!
Greek producer Dim Zach, for 3 decades now, has been working as a DJ and producer with great success. With the album "Innocence" he marks his first appearance on Midnight Riot Records and gives his personal stigma and style as "Balearic vibes master". It starts dynamically, trying to introduce us and introduce us to the electrofunk-soul style of Imagination with the amazing composition of "Innocence".Following the genuine balearic style, he arrives with the acoustic guitars in an incredible 103 BPM shuffler, with "Abigail", but before that, he proceeds gently to a nu-disco sound that is also influenced by italo-disco, with " Do you ". But those looking for the culmination … should head straight to "Amour Incondionel", a wonderfully rich and colorful tribute to the Italian dream house, full of whispered female vocals, string beats and repeated melodies.
You will also enjoy Dim Zach this season from the digital frequency of Vanilla Radio with a weekly mix set and with the opportunity let's remember what the Municipality had answered to some of our questions: Interview with Dim Zach
Listen to his new work and of course don't hesitate to buy whichever you like!