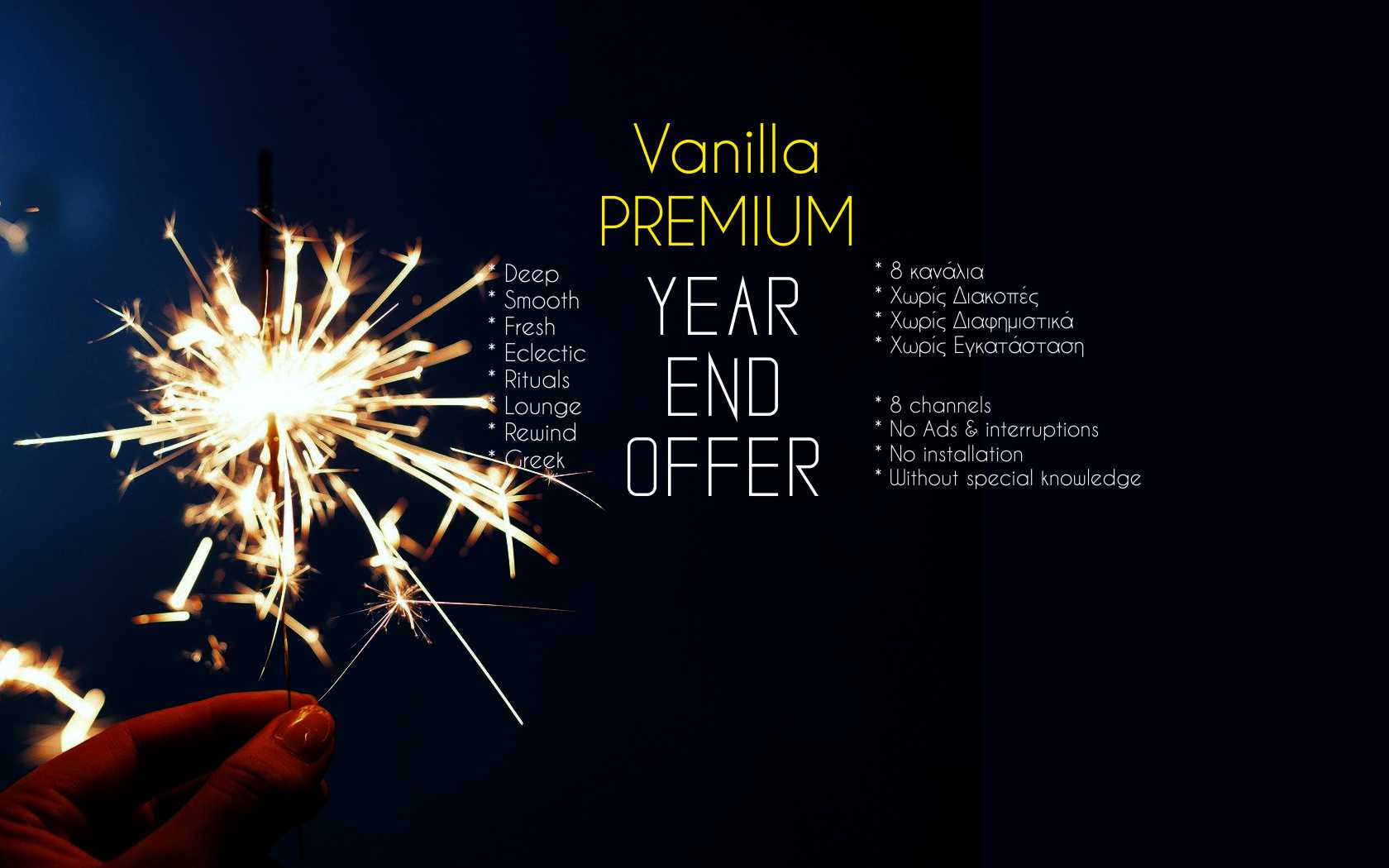 Vanilla Radio bids farewell to the very difficult 2020 and welcomes 2021 with hope.
Realizing the financial hardship due to covid-19 and wanting to be supporters in your fight, we proceed to a festive offer.
You can get our packages at the following prices:
• Premium 12 months with 250 €
For those of you who already have an active subscription or you who want to reactivate your subscription :
Log in first ( LOGIN ) and then click on https://www.vanillaradio.com/account-page/ to renew by choosing a payment method.
The offer will be active from Monday 21/12 to Friday 15/1/21 28/2/21, and will be available to everyone regardless of whether or not they have an active subscription *.
* the expiration date of your subscription will be updated.