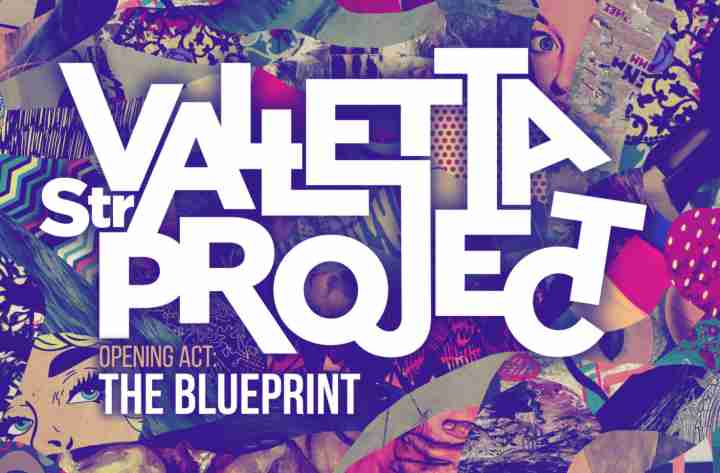 Valletta Str. Project Live
Valletta Str. Project Live
Valletta Str Project – The Blueprint, Live at six d.o.g.s
Saturday, November 2, 2019
Two up-and-coming Athenian bands, Valletta Str Project and The Blueprint, are collaborating for the first time, live on the Six D.o.g.s stage on Saturday, November 2, on a dance night with beats, pop, blues and rock n 'roll.
Admission 6 euros
Valletta Str Project
Valletta Str Project started as a duo in 2012 making productions, collaborations and experimental gigs.
In 2016, with enough material in their hands, they decide to become a full band. Their sound combines Indie Pop Electronica with Funk guitars!
Their debut album entitled "Random Conclusion" is released in vinyl form on selected record stores and Digital on all music platforms (Youtube, Spotify, Apple Music, Deezer etc).
"We play 'Pop', that's what we call it."
"Aesthetically, we have followed the current of the time, that is, experimentation, speed, alternations and enhanced beats through a vintage filter. That's all there is to the album: how we wrote, orchestrated, mixed, what sounds, melodies and lyrics we chose. "
(Valletta Str Project – 2019)
The Valletta Str Project is:
George Kapis (Vocals, Gtr)
Thanasis Alexandris (Sampling, Keys)
Nikos Alexandris (Gtr)
Costas Vassilopoulos (Bass Gtr)
Stefanos Kladis (Drums)
Facebook. https://www.facebook.com/vallettastrproject
Instagram: https://www.instagram.com/vallettastrproject
Spotify: https://open.spotify.com/artist/7xtFz54Qe3Q9prljjtS52B?si=Hz4XpAn_RfON1AlM0C0SUQ
Youtube: https://www.youtube.com/channel/UCKgU1F6cDOUzO6eDkXqHr7Q
The Blueprint
Influenced by the direct and human character of blues music, Blueprint is a blues rock trio from Athens, which consists of Dimitris Kovaios on guitars and vocals, Christos Mouchlias on drums and Alexis Nassati on bass.
Known for their tight and expressive playing, as well as their dynamic presence on stage, they lay the foundations of their special identity, balancing between the always fresh rhythm of rock n 'roll and the passionate energy of the blues.
Inspired by shared experiences through life itself, Blueprint leaves its mark and, by undoing any established boundaries, challenges you to create your own!
"In the 4 plus minutes of the track, we have the ability to absorb the band's talent, their tied playing, and enjoy their 'clear' and solid sound."
The Basement, Local Nice To Meet You: # 36 The Blueprint (https://bit.ly/2VeOJBy).
Facebook: https://www.facebook.com/theblueprintgr
Instagram: https://www.instagram.com/theblueprintgr
Youtube: https://www.youtube.com/channel/UCXihZ_T9tXNYUDlZdCcgHIQ
Soundcloud: https://soundcloud.com/theblueprintgr