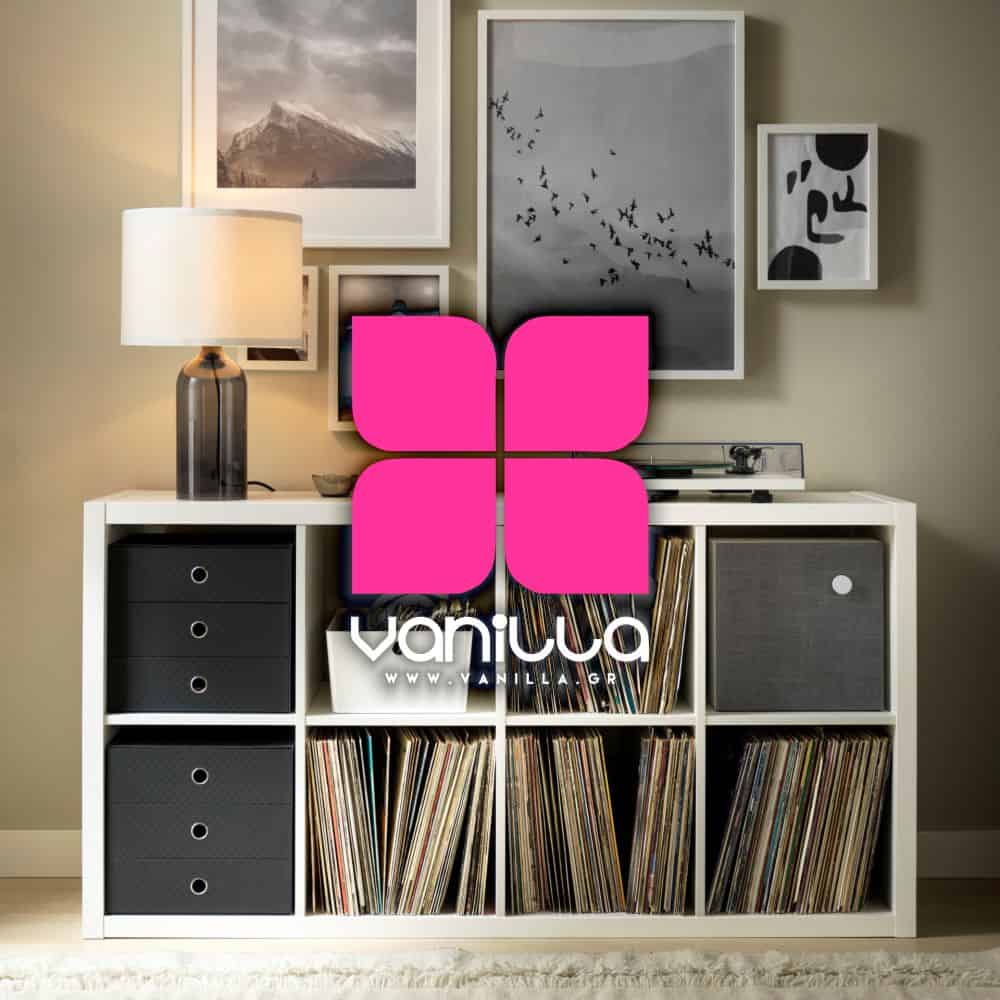 The next phase of Swedish House Mafia's collaboration with IKEA includes record racks fit for DJs..
Swedish House Mafia have given IKEA's KALLAX shelving unit, often used by vinyl collectors, an upgrade for the home DJ..
The OBEGRÄNSAD ("unlimited" in Swedish) version of KALLAX includes two rows of four cubes for record storage, with two slimmer sections along the entire length of the shelves for placing home DJ equipment such as speakers, headphones, amps and notes. The top shelf has room for turntables, mixers and more.
"Many aspire to be a DJ, but not everyone has the opportunity to perform in front of a large crowd," said IKEA chief creative officer James Futcher. "We learned a lot from Swedish House Mafia about the spaces needed to make music. During the pandemic, we also started seeing people live streaming DJ sets from their homes and studios using KALLAX as a stage. And we thought, "There's a fun opportunity to give a small upgrade to an iconic product for a collaboration around creating and listening to music."
Pieces of the collaboration that have already been unveiled include the FRAKTA recording and tech gear bags, turntables, production and work desk and an armchair.
This particular collection of furniture will certainly be useful in many shops (cafes – bars – restaurants – hotels) that have limited space for placing the equipment for playing music, all businesses regardless of whether they "play" free music from the Internet (web radio , background music services, music lists ) or have music from DJs need solutions like this one that has a special design but does not take up much space.
See more photos on the IKEA website.