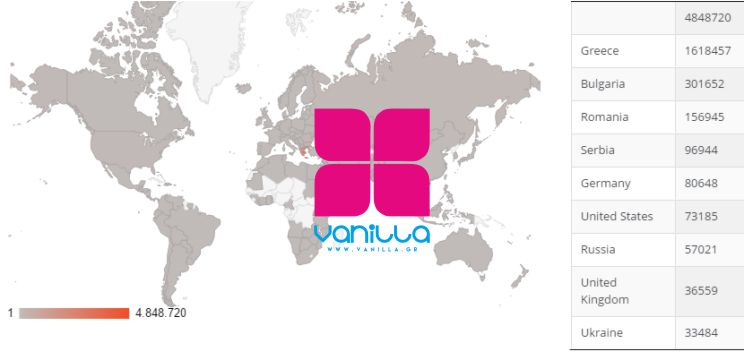 If our music plays in more than 4,000,000 points and given that 80% of them are business points (coffee – bar – hairdressers etc.) is obvious that we are talking about an audience of .m i l l i o n s .
We carefully select special kinds of music and we also are everyday out there, in several bars and cafes playing the tunes. That gives us the "vibes".
We provide you a very good and clean sound, smooth playback of tracks without gaps and ups and downs of volume.
We spend daily so many hours on our favorite radio and at the end of the day we receive from you so much love that makes us stronger an happier.
TOP 10 Countries by Sessions
We play the Most hip music for you Choose from our three channels, the one that suits better to your business.