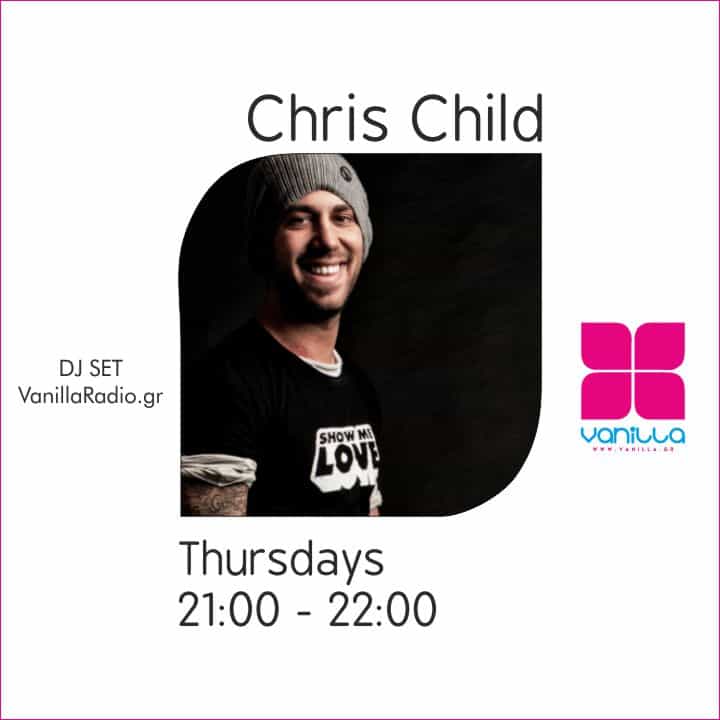 Chris Child Mix Set | Thursdays 21:00 – 22:00 at Vanilla Deep Flavors
Collaborations with renowned Greek DJs continue, Chris Child has been added to our company!
You will hear it on our digital frequency every Thursday 21:00 – 22:00.
Chris Child … A name that could be called the most representative dj of his generation, with participation in the hottest and most massive house parties of the last 10 years. Born in 1987 in Athens and with musical knowledge in piano and drums, his love and inclination for house music did not take long. In 2009 he was a candidate in the AMSTEL competition "BEST DJ AWARDS" in collaboration with PLANETWORKS and in 2010 and after several residencies in known shops in Athens (BABAE, GALEA, BOUTIQUE, BALUX), joined the staff of SHOW ME LOVE PARTIES of JOHNNY GERONTAKI (JG). finds him at the end of 2011 with the creation of a new party called THE ROLLING STONE. , making the instant hit in everyone's hearts and one of the biggest house parties in the capital (MIKRO, ISLAND, JOKE R) .In 2012 Chris Child also signed the music and lyrics of the 5-time Platinum album by Stelios Rokkos ("IDENTITY") to the song "I REMEMBER" which exceeded 3,500,000 views!
In 2013, he joined Dybbuk's squad alongside renowned dj AGENT GREG and together they created a dynamic duo that stood out from the first parties with the special chemistry on the decks. 2014 returns for the winter season with the big event THE ROLLING SHOW with 2 concept parties and as a resident at DYBBUK next to AGENT GREG where it is until today. With the release of EP " 100 MOSQUITOS " by the company RHYTHMETIC, CHRIS CHILD takes 4th place in the BEATPORT ELECTRONICA CHART with its original track, thus making a remarkable course that makes it stand out and places it next to renowned names in the field.
CHRIS CHILD track:fortuna