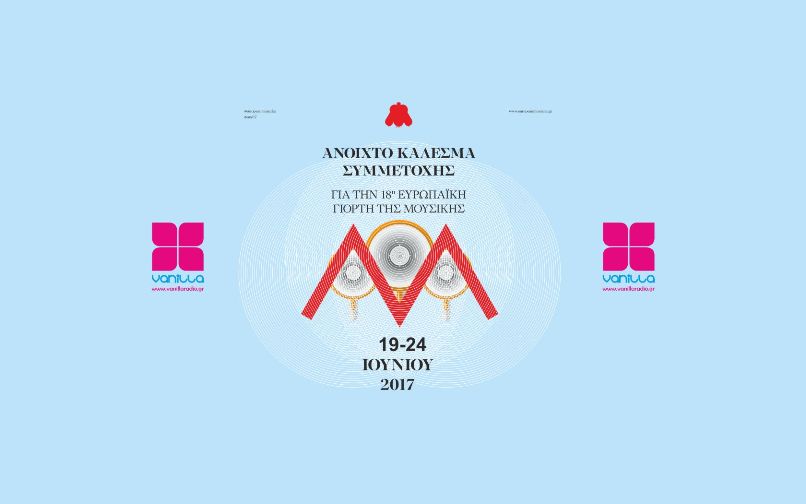 Α city Full with melodies!

Ilia is dynamically entering the pulse of the European Music Festival!
June 19-20 in Pyrgos
June 20-21-22 in Amaliada
June 23 in Arch. Olympia
European Music Festival in Amaliada
With the slogan "The real talent show" takes place in the squares, Amaliada welcomes for the 7th consecutive year the celebration of the European Music Festival 2017.
This year's events in Amaliada include live concerts by individual musicians, bands, amateurs and professionals, dancing, screenings and other music events. Musical groups will participate of various kinds that cover a wide range and are expected to offer generous entertainment and entertainment to the local community and visitors. All ages will participate musically, which proves that the city of Amaliada loves music and every year gives birth to new talents who want to play music to be participants in an open celebration!
European Music Festival in Pyrgos
A breath of fresh air for the city, which is so in need of artistic proposals, that its organizers want to be this year's, second in a row, organization of the European Music Festival in Pyrgos. Musical ensembles of all kinds, from artists of all ages, dance shows from dance academies, music interactive workshops and events invite you to attend and co-create a two-day creation, expression and entertainment.
The organizers report: "The response of the people to our first project last year was more than warm and it pushes us to be even more creative. We want to give the opportunity to young artists to appear in the audience of the Tower and to transmit "stimuli". We choose as places to hold our events, central places "unused" by the general public and we aspire to contribute to the transformation of these parts of our city into living organisms, giving them space to breathe and flourish.
European Music Festival in Olympia
For the first time this year, the European Music Festival is hosted in Ancient Olympia, even participating in the celebrations of the Olympic Day! It is the third city from Ilia to take part in the institution of the European Music Festival, proving that our region can present remarkable spectacles, but also to be presented to the general public!
Facebook / Europeanmusicday
#europeanmusicday
# emd2017