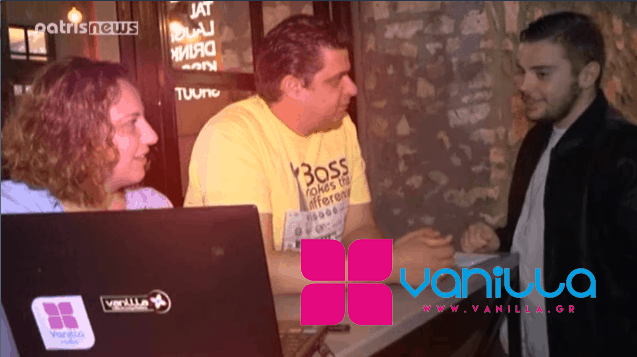 Is here to refresh your sounds ...

A few days ago, we had a very friendly discussion with the journalist of our local newspaper PATRIS, Costas Geldis.
At the Vanilla café  in Krestena, where the idea for Vanilla Radio started, there was a relaxed conversation about who we are and what we have achieved so far.
It is a great honor for people in the area to approach you and give you the opportunity to talk about your work and we thank them very much for that!
See snapshots from this meeting through this video, as posted on patrisnews and youtube….
We thank Tasos and Vanilla Cafe & Lounge for the hospitality, Costas and Pavlos for the interview, Sakis, Lefteris and Sissy from patrisnews, Lambros for the video-spot of the vanilla cafe, Alkis from the Web Core for the web site, and of course Stathis and Panos for streaming! We thank all the friends and collaborators who share the music every day, as well as the anxiety to offer our audience something different.