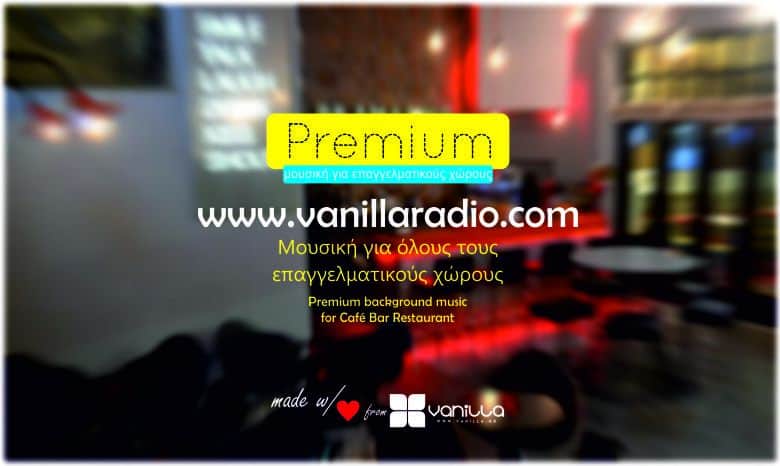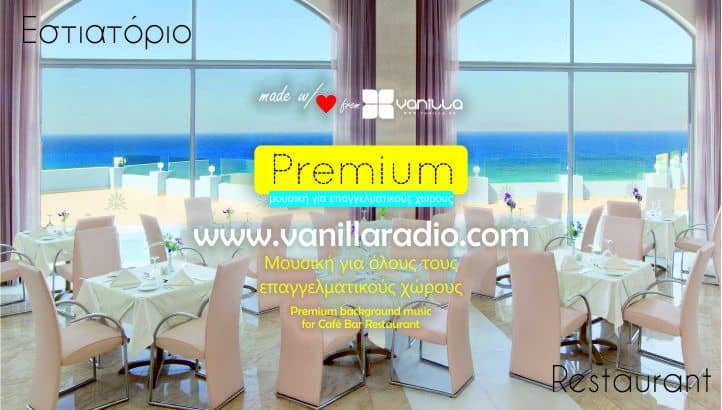 Leave the music to us.
Learn that with only from 0.80 € / day you can also enjoy our music in your business without 'annoying' spots and breaks for announcements and advertising messages.
Proper music is very important in a store as many times the sound works subconsciously, shaping the right mood for the customer by helping to create the right atmosphere.
Vanilla Premium channels offer you songs selected one by one by us and not from an automatic computer system, our lists are updated daily and are constantly enriched with new sounds from the Vanilla team.
By subscribing to the service of Vanilla Premium you will have access to many different channels: music for cafes – bars, music for cafes, music for restaurants and restaurants, music investment for chain stores as well as music for bar Cafe, Club , Beach Bar, Hotels – Hotels, gyms and anywhere else music is an integral part of the store.
This way you create an environment that is even more enjoyable for you, your employees but especially your customers.
With one click here Vanilla Premium Service select and customize a music package to your liking.
#We_are_for_you, #We_Play_For_YOU